PanARMENIAN.Net - In an interview with PanARMENIAN.Net the executive director of Instigate Robotics company, Ruben Osipyan, tells about the prospects of collaboration between the Armenian IT firms and the Defense Ministry.
Can Armenian IT companies cooperate with the Ministry of Defense for new solutions, for example development of new UAVs? Do our companies possess the potential such cooperation?
Armenian IT companies are ready to cooperate with the Defense Ministry. However, it's hard to say that any company has the potential to satisfy the needs of the defense industry. We are not military and do not produce weapons. We produce certain solutions for certain situations. Cooperation with defense industry does not necessary mean "re-inventing a bicycle."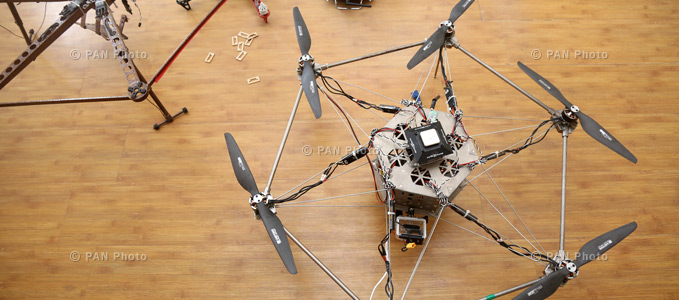 There is certain experience applied in Israel and the United States, which use the following model: a specialized body, e.g. DARPA (Defense Advanced Research Projects Agency), gets an order from the defense department, analyzes it, demilitarizes the task and produces it to the IT industry. Huge tenders are announced during a year and then implemented by IT companies, which, as a matter of fact, have no idea about the real objective of their work. Then, the solutions offered by the IT firms are improved by DARPA and handed in to the ordering party.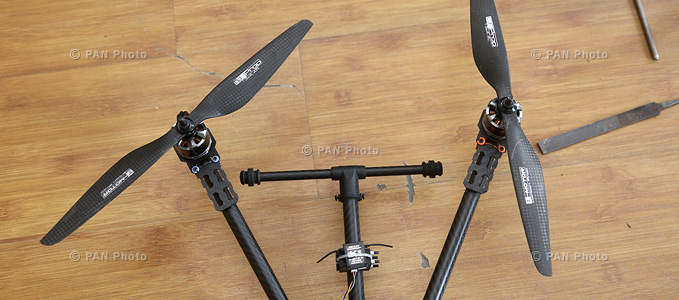 We have proposed such an approach to the government and Defense Ministry but received no answer yet. We also tried to combine efforts through creation of Hrazdan consortium. It embraces several companies which offer solutions for drones, as well as robotized engineer systems for communications, localization and so on. Thanks to this initiative, Instigate Robotics was able to fulfill an order from Singapore.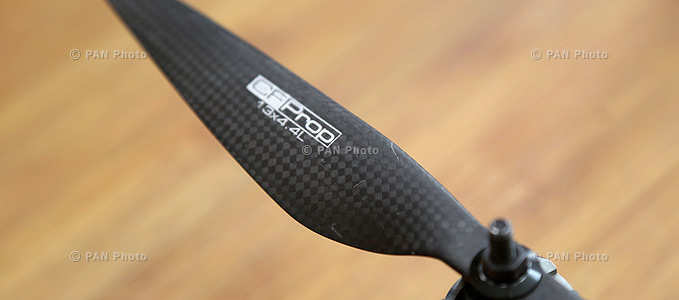 Could you tell about this order?
We have developed a system of drone video surveillance. Electric UAVs have limited flight time and were given a task to develop a system that could not only lift off a load but also fly for a long period of time to monitor cargo ships entering docks. Taking into account the complicated weather conditions on the sea, such as waves, humidity and wind, this had to be a stable drone and we succeeded thanks to the autopilot system we developed.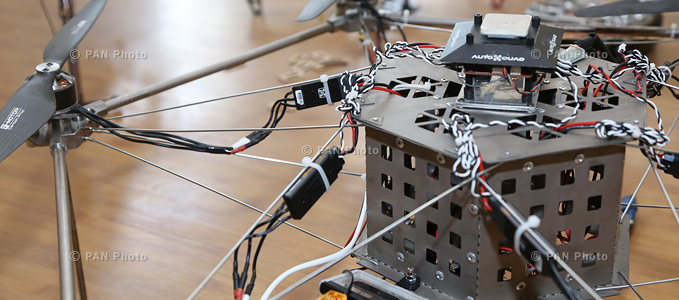 We also found a solution to secure a long flight of the drone. A ground station (actually, in our case it's a station located on a boat) is being equipped with an electrical power generator, which is connected with the drone through a long feeding cable. The drone itself has an extra protection system that allows it to return to the station even if the cable is damaged.
Thus, close interaction between the IT companies provides an opportunity to offer certain solutions and we are ready for further cooperation. As to scientific potential, during the past years Armenian IT firms hit stride at the international market. Besides, we have preserved the knowledge of the soviet school of automatic control and must convey it to the young generation.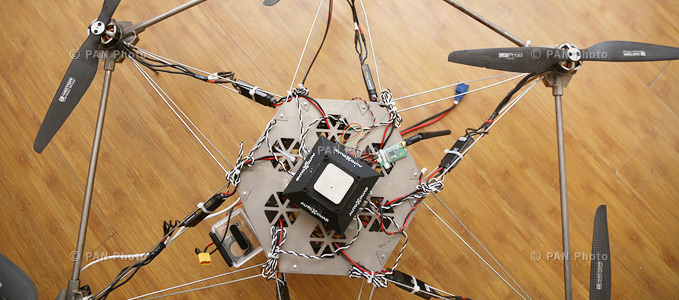 So, joint efforts are needed to ensure proper collaboration with the Defense Ministry…
It's important to understand that cooperation is first of all a research work demanding investments, creation of models, correct use of technologies and development of prototypes. In the short-term perspective, buying products from abroad would be less expensive. However, in the long run, we can create the basis for our own production and maintenance.