PanARMENIAN.Net - PanARMENIAN.Net talked to the man about the possibilities and difficulties his height creates.
Before Paris
Arshavir went to a school in Jrashen. He says he wasn't the tallest student at all. He started growing fast at the age of 15, rocketing to 2 meters. "The other members of my family are not tall. My parents are of medium height and my brother is 1m 80cm tall," he says.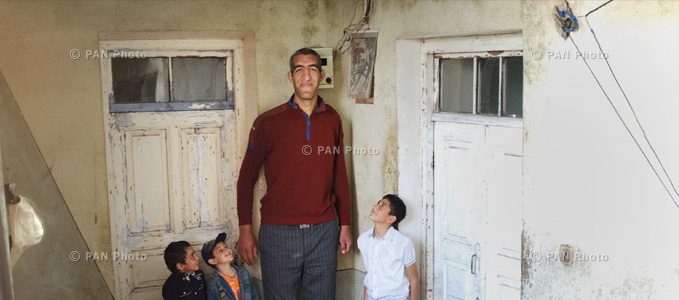 After leaving the school, Arshavir studied at Yerevan economic college, mastering as financial specialist, but never worked within his specialty after graduation.
"It was a problem for me to find a job. I wanted to work as a financier but lacked experience. I served as a security man in several clubs but then became unemployed again. At that time I decided to apply to the Minister of Emergency Situations Armen Yeritsyan, as I have heard he helped many people. Indeed, he didn't ignore my request. Several days later I was accepted to the ministry as fire rescue crew member. Mister Yeritsyan was an exceptional man. God rest his soul."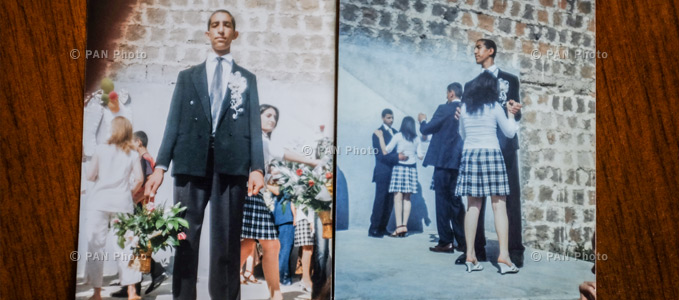 Arshavir's school graduation day
The Armenian giant says that his height helped and troubled him at the same time. "The height was an advantage in many cases, but getting in and out of the car or fussing around during an emergency situation has always been a problem. Nevertheless, I had to work to somehow meet my needs and help my family. This is how I live and it's never been easy," he says.
In fact, being so tall causes Arshavir a lot of difficulties. Besides the transportation problem, it's hard to find a chair or bed suitable for him, not to speak of finding proper clothes and shoes.
"I order everything from abroad, basically the United States, but finding size 53 shoes is not easy anyway," he confesses.
The city of dreams and opportunities
In 2015, Arshavir was invited to the French capital to take part in an event for people, whose height exceeds 2m 20cm. The Armenian participant was the 3rd tallest man among 20 participants. "I was proud to represent my country. It was an extraordinary feeling, although a little bit embarrassing at the beginning," he says. "Then I decided to stay in Paris."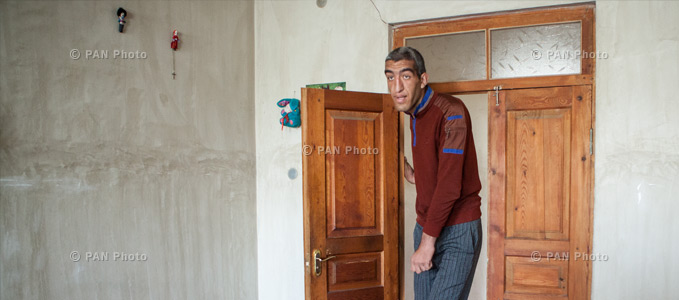 Arshavir has already found a job. He says he earns enough money to live by himself and to assist his family in Armenia. "I must say that the problems with my height have not disappeared and I still have to order clothes and shoes. But there is one big advantage: free healthcare, or almost free. I have some health issues and it's a very important factor for me."
Arshavir is not married yet. He says it's hard to find such a tall woman. Despite all the difficulties, the Armenian giant is proud of his height. The tallest man measured by Guinness World Records is 2m 54cm. Arshavir says it has never been an obsession for him to be listed on the Guinness Book, but he wouldn't mind if it happens.