PanARMENIAN.Net - A race horse dubbed Morestead modeled a three-piece suit ahead of the Cheltenham Festival horse race, one of Britain's most prestigious jump meetings, in Gloucestershire, England. The garment was created by a former Alexander McQueen apprentice Emma Sandham-King.
"Some models can be real divas, but Morestead was calm and a pleasure to work with," Sandham-King said. "Creating the world's first tweed suit for a horse has been one of the biggest challenges that I have faced in my career as a designer."
The designer team spent about a month making it and used over 18 meters of tweed, which is 10 times more than an equivalent human garment. Morestead presented the three-piece accompanied by champion jockey Sir Tony McCoy.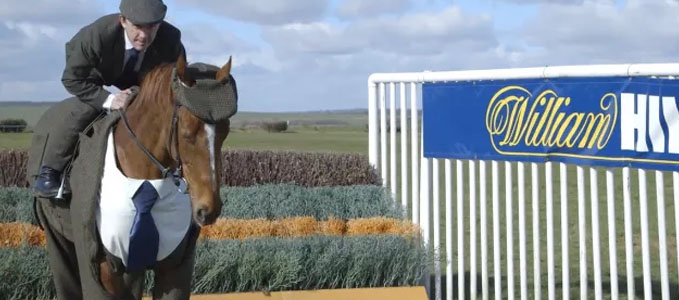 "I think Morestead is a bit like the Naomi Campbell of the modeling world; he's strutting his stuff and he's wearing the tweed with style," said Jon Ivan Duke of bookmaker William Hill, which commissioned the outfit.
There is a long tradition of very specific functional clothing for animals. Ancient Greek armies would put leather boots on the feet of their horses to protect them against snow. Police animals can be dressed in fluorescent covers.
But now less functional clothing has become a boom industry, with boutiques offering all manner of exotic outfits.
A dog named Louis has been the face of two pet boutiques in west London's Notting Hill, run by his owner Andre Carless. A fashion designer by trade, Carless initially used fabric off-cuts to make T-shirts for dogs. When he moved into co-ordinated ranges for men and dogs, the dog range took off and encouraged him to specialize. "Louis is the inspiration for everything I do," Carless told the Magazine. "I kept making things for him and people kept asking me 'where did you buy that?' and I knew people were interested in that."
The pet clothing market is broadly divided between "practical" and "indulgent" items.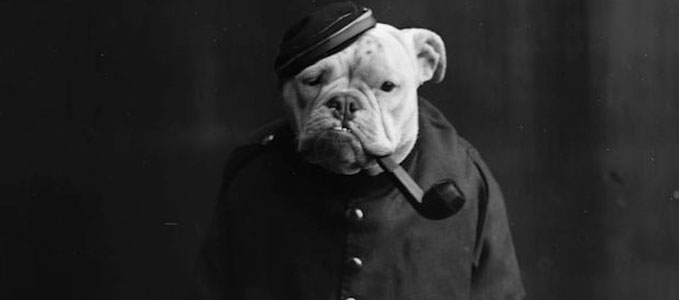 According to UK's Royal Society for the Prevention of Cruelty to Animals (RSPCA), a charity operating in England and Wales that promotes animal welfare, clothing is appropriate for animals in some circumstances. For old, bald, thin, tiny or ill dogs a layer to provide warmth or waterproofing in cold weather may be beneficial.
Greyhound and whippet owners have long used coats for them in very cold weather in much the same way a horse owner might use a blanket.
"There can be clear benefits from animals wearing some forms of clothing such as for warmth and waterproofing," the RSPCA said. "However, functionality must always come before fashion and the clothing must have a clear welfare benefit when dressing animals."
David Lummis, a senior pet market analyst at research firm Packaged Facts, said the market ranges from highly indulgent products to what is termed "functional pampering."
"The more interesting products of are those geared toward senior and other special needs pets, meeting real needs such as protecting the paws, and keeping the pet warm while treating joint conditions. You can find "therapy jackets" for pets with aches and pains including hip dysplasia and canine arthritis," he said.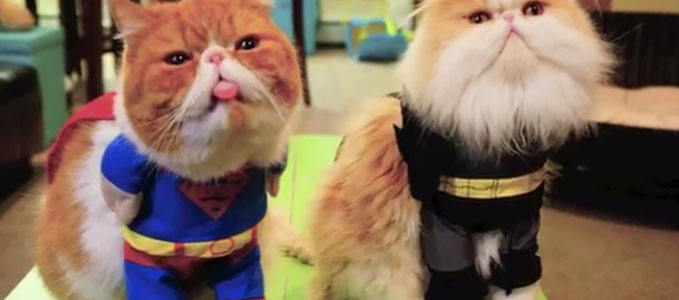 Some people buy items only to momentarily dress up their animals for a photo shoot, while the RSPCA warns owners that animals are not accessories and says that clothing should not restrict movement or affect their ability to relieve themselves.
In 2012, MTW Research, an independent publisher of high quality market reports, competitor research, statistics and mailing lists, estimated that sales of pet clothing would top £30 million (about $39 million) for the first time, hitting £35 million by 2015.
The reasons why owners dress up their pets are not yet well researched.