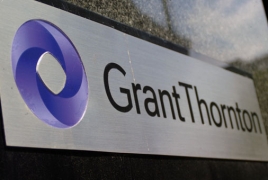 March 10, 2016 - 12:36 AMT
PanARMENIAN.Net - On International Women's Day, a new report based on the annual Grant Thornton survey of 5,520 businesses in 36 economies reveals a slight uptick of women in senior management positions from 22% to 24%.
The G7 is among the worst performing regions, with just 22% of senior roles occupied by women and 39% of companies with no women in senior roles. Two of the poorest performing individual countries are Japan, with just 7% senior roles held by women, and Germany, with 15%.
Meanwhile Eastern Europe and ASEAN report the highest proportions of women in leadership at 35% and 34% respectively. Russia tops the list of individual countries with 45% of senior roles held by women, followed by the Philippines at 39%, where only 9% businesses have no women in senior management.
The research reveals that Armenia is among those countries, where the proportion of senior roles heldby women is slightly down. The number of senior leadership roles held by women moved from 29% to 26%.
Gagik Gyulbudaghyan, Managing Partner of Grant Thornton Armenia, said: "Companies across developed nations have talked the talk on diversity in leadership for long enough. We know that businesses with diverse workforces can outperform their more homogenous peers and are better positioned to adapt to a rapidly changing global business environment. It's time to put their promises into practice and deliver results."