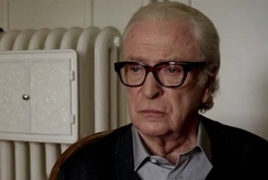 March 11, 2016 - 14:46 AMT
PanARMENIAN.Net - Malgorzata Szumowska's Ciało (Body) won the best film honor at Poland's Eagle Awards, the country's equivalent to the Oscars, in Warsaw, according to The Hollywood Reporter.
After winning Szumowska the Silver Bear for best director at the Berlin Film Festival last year, the movie also earned Szumowska the best director Eagle.
Body's female lead Maja Ostaszewska picked up the best actress award during the ceremony, and her partner Janusz Gajos won best actor. Overall, this gave the film four Eagles.
Paolo Sorrentino's Golden Globe- and Oscar-nominated film Youth was honored as the best European film at the Polish Oscars.
Anna Dymna and Wojciech Pszoniak won the best supporting actress and actor awards, respectively, for their roles in Janusz Majewski's Excentrycy, czyli po słonecznej stronie ulicy (Eccentrics, or On the Sunny Side of the Street).
Poland's entry in this year's foreign-language Oscar race, Jerzy Skolimowski's 11 minut (11 Minutes), picked up only one award – for best editing.
Arkadiusz Tomiak collected the best cinematography statuette for his work on Krzysztof Lukaszewicz's Karbala.