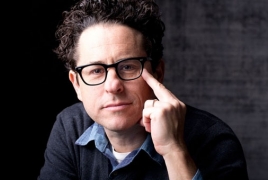 June 21, 2016 - 15:55 AMT
PanARMENIAN.Net - J.J. Abrams is making an event series about Michael Jackson's final days. The "Star Wars: The Force Awakens" director is teaming up with author Tavis Smiley to adapt his upcoming book "Before You Judge Me: The Triumph and Tragedy of Michael Jackson's Last Days" into a TV show, AceShowbiz reports.
The series, which has Abrams and Smiley as executive producers alongside Ben Stephenson and David Brewington, is in development at Warner Bros. TV. A network has not yet been attached. The book is due in stores on Tuesday, June 21.
"Before You Judge Me" is described as "a taut novelistic rendering of the final months in the life of one of the most iconic figures in modern popular culture, Michael Jackson." The book examines "the soaring highs and deep lows faced by the late pop star - his constant hunt for privacy in a life that was more public than almost any other, and the pressures he endured as someone whose fame made him socially fragile and almost unable to live."
Plans to adapt Smiley's work for TV series were first announced last September. At the time, it was also announced that his novel about Maya Angelou, "My Journey with Maya", would be the next book to be adapted with help from Abrams.
This is the second time Smiley has teamed up with Abrams' company Bad Robot Productions to adapt one of his books into a series. An event series based on Smiley's 2014 book "Death of a King: The Real Story of Dr. Martin Luther King Jr.'s Final Year" was previously announced, but has yet to be made.