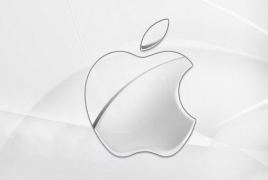 August 30, 2016 - 11:23 AMT
PanARMENIAN.Net - Apple Inc. is developing new features for the iPad to cater to professional users, along with new Mac laptops and desktops, Bloomberg reports citing people familiar with the matter.
Upcoming software upgrades for the iPad include wider operating-system support for Apple's stylus accessory, while hardware performance improvements are also in development, according to the people. The refreshed Mac hardware line includes new versions of the iMac desktop, MacBook Air laptop, and a 5K standalone monitor in collaboration with LG Electronics Inc., in addition to a thinner MacBook Pro laptop.
The company hopes to ship the updated iPad software next year, while the Macs are expected as soon as late 2016, said the people, who asked not to be identified discussing unannounced products. Apple has not updated any Macs, besides the 12-inch MacBook, since last year. The company declined to comment.
While iPad unit sales have declined year-over-year for nine straight quarters, the average selling price jumped in the fiscal third quarter from purchases of pricier iPad Pro models, Bloomberg says. That produced the first increase in quarterly iPad revenue in more than two years. New features aimed at higher-paying professional customers could support this trend, while the goal of the Mac updates is to keep the line's sales numbers stable even as sales of rival personal computers continue falling.