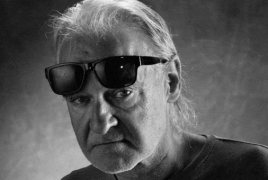 October 20, 2016 - 17:56 AMT
PanARMENIAN.Net - Hungarian Master Béla Tarr is set to preside the jury of Marrakech Film Festival, following the footsteps of Francis Ford Coppola, Variety said.
Tarr, known for his radical filmmaking, has so far directed 9 feature films, including "The Man From London" which competed at Cannes in 2007 and "The Turin Horse" which won Berlin's Silver Bear in 2011.
Béla Tarr's body of work has been praised by Jim Jarmusch, Gus Van Sant and Martin Scorsese, among others.
"Bela Tarr is one of the cinema's most adventurous artists, and his films, like 'Satantango' and 'The Turin Horse,' and truly experiences that you absorb, and that keep developing in the mind I understand that he has now devoted himself to film education, with the academy that he started in Sarajevo," said Scorsese in a statement.
"He is, I think, an excellent choice to lead this year's Marrakech jury," added Scorsese who himself served as president of Marrakech film festival's jury in 2013.
The 17th edition of Marrakech Film Festival will take place Dec. 2-10.