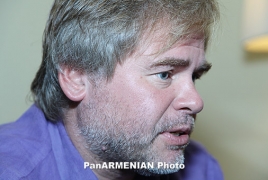 November 14, 2016 - 11:58 AMT
PanARMENIAN.Net - Windows 10's bundled Defender security tool can be helpful for basic antivirus protection, but what if you prefer third-party software? The operating system normally steps aside when you run other programs, but antivirus mainstay Eugene Kaspersky believes Microsoft still isn't playing fair. He just filed complaints in both the European Union and Russia alleging that Windows 10's handling of third-party antivirus tools is anti-competitive. The argument mostly hinges around when Microsoft switches you to Defender and the amount of breathing room given to other developers, Engadget said.
Kaspersky points out that Windows automatically uninstalls unsupported antivirus software when you upgrade to the new OS, regardless of your settings, and will sometimes revert to Defender even if you pass an initial check. Also, if your third-party antivirus tool is compatible, you'll still get a warning that Defender is off with a "big juicy" button to turn it on. These wouldn't be so bad if Microsoft gave independent developers more slack, Kaspersky argues. Third parties supposedly don't get much lead time before new releases (just a week in one case), so they're left scrambling to make their apps compatible. And to top it off, notices for expired antivirus software licenses are buried in Security Center notifications for three days before you get a more explicit warning. You may not realize that your preferred software is inactive until Defender automatically kicks in.
If successful, the complaints would have Microsoft clearly tell Windows users about software compatibility problems before an upgrade, preventing rude surprises with antivirus protection. Microsoft would also have to ask for your approval whenever it wants to turn on Defender, and give outside developers "good time" to address compatibility issues.