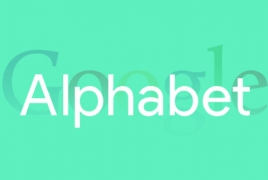 January 11, 2017 - 18:16 AMT
PanARMENIAN.Net - Alphabet Inc. is in talks to sell the Skybox Imaging satellite business it acquired for $500 million less than three years ago, another sign the technology giant is ratcheting back grand ambitions to blanket the globe with internet service, Bloomberg reveals.
Planet, a satellite imaging startup former known as Planet Labs, may acquire Skybox, according to people familiar with the situation. Some employees from the Alphabet division, renamed Terra Bella last year, would move to Planet as part of the deal, while others may get different positions at Google, according to these people. They asked not to be identified because the transaction is private.
Representatives from Planet and Alphabet's Google unit declined to comment.
The move signals an ambitious agenda for Planet, which has raised more than $150 million. In contrast, Google parent Alphabet has been curbing once-audacious plans to blanket the globe with internet access, partly through networks of small satellites. In October, the company cut about 9 percent of staff from its Fiber fast internet service.
In June 2014, when Google acquired Skybox, the search giant said its equipment would help keep Google Maps accurate with up-to-date imagery. It also hoped to use the technology to improve internet access and disaster relief. The division operated within Google's mapping business and it launched a small number of satellites, each about the size of a refrigerator.
Alphabet seems to be switching from a strategy of developing its own satellite businesses to investing in other companies pursuing similar goals. The Skybox sale to Planet is an equity transaction, which means Alphabet will own a stake in the latter startup, according to some of the people familiar with the situation.
In 2013, Google hired satellite industry pioneer Greg Wyler to work on a $1 billion-plus project for the internet giant, but Wyler left in September 2014 to start his own company, OneWeb. Soon after, Google bought a stake in Elon Musk's SpaceX, which launches a lot of satellites.