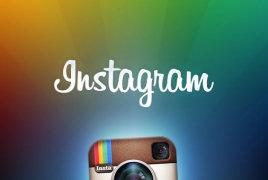 February 2, 2017 - 12:34 AMT
PanARMENIAN.Net - Sometimes when you're looking at your Instagram selects and you can't quite decide between a few options, or when you want to post something from your trip but also don't want to overwhelm your followers with a bunch of different pictures in a row, you feel keenly the absence of the ability to post a gallery as a single update. Especially if you've seen ads that feature fun little carousels, letting you swipe through a number of different images all contained within just one post. Now it looks like Instagram is closer than ever to opening up that feature to everyone, TechCrunch reports.
A new update pushed to beta testers on Android reveals the beginnings of an album-posting option, which lets you select multiple images from your phone's camera roll to include in a single post. The update was first spotted by Droid Life, and confirmed by The Verge and other beta users — though not everyone running the latest update (10.7.0, for those keeping track) can access the feature just yet.
Droid Life says users can pick up to 10 images to post at once, with separate filters and edits available for each.
Instagram added the feature for advertisers back in March, 2015, and since then it's been the exclusive tool of those willing to give the company money in order to hawk their wares and services. Hopefully this is a sure sign that us in the cheap seats will be able to enjoy the same privileges sooner rather than later, Tech Crunch said.