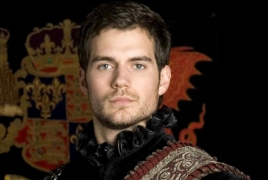 March 17, 2017 - 12:50 AMT
PanARMENIAN.Net - Superman depicter Henry Cavill has been cast in "Mission: Impossible 6". The announcement comes from director Christopher McQuarry, who has taken to his Instagram account to post a photo along with a rather sly caption addressed to Cavill, AceShowbiz said.
"Say, @henrycavill," writes the director. "Had a thought. Curious if you're interested in a role in the 6th installment of 'Mission: Impossible'. No pressure," he adds. Cavill responds with, "How can I say no to a man with such perfect hair..."
McQuarrie later replies by mentioning the requirements Cavill will need to join the movie starring Tom Cruise as the infamous spy Ethan Hunt.
"@henrycavill excellent," writes McQuarrie. He asks in the caption, "Just a few caveats: must enjoy extreme heights, high speeds, motor vehicles of all varieties (especially aircraft), practical stunts, firearms, and sporadic exposition. All good?" to which Cavill replies with, "Oh ok.....I'm in!"
Cavill's role in "Mission: Impossible 6" is still kept under wraps, but sources say that he may play the right hand man of the head of the IMF. Cavill is no stranger to starring in spy movie. Back in 2015, he played American superspy Napoleon Solo in "The Man from U.N.C.L.E". Cavill's upcoming movies include "Justice League" and "Man of Steel 2", in which he will reprise his role as Superman.
"Mission: Impossible 6" will hit U.S. theaters on July 27, with McQuarrie directing as well as writing the script. Cruise will once again produce the movie along with David Ellison and J.J. Abrams.