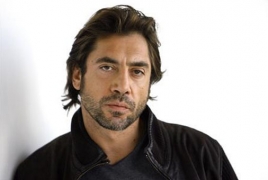 May 20, 2017 - 13:09 AMT
PanARMENIAN.Net - Javier Bardem has confirmed that he is in talks to star as Frankenstein's monster in "Frankenstein" from Universal Monster Universe, AceShowbiz reports. While there hasn't been any official announcement from the studio about the matter, the actor says that he "would love to be a part of it."
"Yeah, well, there are talks," Bardem tells Cinema Blend. "And I would love to be part of it. Because it's an iconic...speaking of an iconic character! I have the size of the head. [Laughs] That's for sure. They're not going to waste a lot of money in makeup, that's for sure," he adds. In the meantime, Bardem can be seen as a ghost pirate in "Pirates of the Caribbean: Dead Men Tell No Tales" and will star opposite Jennifer Lawrence in "mother!"
Back in 1930s, Frankenstein's monster was portrayed by Boris Karloff. The creature, which is based on the iconic character from Mary Shelley's classic novel of the same name, had been portrayed by notable actors since Karloff's days. Among the actors who played the character were Robert De Niro, Peter Boyle and Tom Noonan.
Universal Monster Universe will have "The Mummy" as its first installment. The movie, starring Tom Cruise as Nick Morton and Russell Crowe as Dr. Henry Jekyll, will hit U.S. theaters on June 9.
The following installments of the universe will include "Bride of Frankenstein", "Creature from the Black Lagoon", "The Wolfman Reboot" and "The Invisible Man (2018)". Johnny Depp will star in "Invisible Man", while last April, "Beauty and the Beast (2017)" director Bill Condon was in early talks to helm "Bride of Frankenstein".