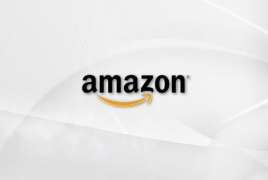 June 6, 2017 - 12:14 AMT
PanARMENIAN.Net - Twitch Prime subscriptions are more than a little handy. If you already have Amazon Prime, it lets you watch your favorite game stream ad-free (and support a favorite streamer) at no extra charge. However, it's only been available in a handful of countries so far. That changes on Tuesday, June 6 -- Twitch has made Prime subs available in over 200 countries and territories, Engadget says.
So long as you can score an Amazon Prime or Prime Video subscription membership, you can throw your weight behind one subscription-enabled channel every month. You'll also get perks like free games, including the Twitch-exclusive PlayerUnknown's Battlegrounds clothing that arrives on June 9.
The move could do a lot to help Twitch drive subscriptions, especially among cost-conscious gamers who'd rather not have to choose between American Gods and custom channel emotes, Engadget says. That, in turn, could encourage users to either take up streaming or pursue it more aggressively. There are still some incentives to pay for a non-Prime sub (such as higher tiers), but that's no longer mandatory in many parts of the world.