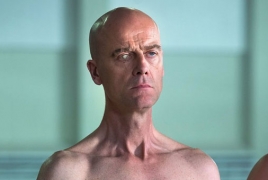 July 18, 2017 - 15:16 AMT
PanARMENIAN.Net - A new bad guy is coming for Jesse, Tulip and Cassidy. "Preacher" showrunner Sam Catlin has teased that newest villain Herr Starr, which was only briefly glimpsed in an earlier episode, will be officially introduced in the upcoming July 31 episode, according to AceShowbiz.
Portrayed by Pip Torrens, the creepy character plays a huge role in the original comics as a relentless hunter of Jesse. The one-eyed German is the leader of a secret formidable cabal called the Grail. Herr Starr was glimpsed in episode 3 of current season 2, though no detail was given about neither his character nor his organization.
In a recent interview with Entertainment Weekly, Caitlin said of the Grail, "If there's a pie in heaven or earth, they have their hands in it." He went on saying, "Governments take their call and tremble at their summons. They're sort of like the ambassadors, or criminal attorneys, for heaven and hell here on earth. They just basically in a lot of ways run the planet. Herr Starr is sort of the enforcer for this organization."
In a photo shared by the site, Torrens' Starr could be seen ditching his top, revealing his nipple ring. "They make him feel more alive and vital," said Catlin.
Jesse, Tulip and Cassidy may not be facing Herr Starr in this week's episode, but they have to deal with the aftermath of last week's revelation of Tulip being married to Viktor. It will be a tough week for super-powered Jesse as the Saint of Killers is marching toward New Orleans.
"Preacher" season 2 airs Mondays at 9 P.M. on AMC.