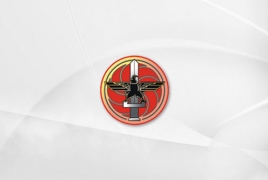 July 28, 2017 - 13:45 AMT
PanARMENIAN.Net - A lawmaker from the ruling Republican Party of Armenia in a recent interview has weighed in on an opposition proposal to leave the Eurasian Economic Union and the new framework agreement that Armenia will sign with the European Union in November.
Commenting on opposition lawmakers' proposal to leave the EEU, Margarit Yesayan said "it's not serious to change the country's foreign policy because of some proposal."
"The union is in the stage of formation and certain issues have yet to be regulated," Aravot.am cited her as saying on Thursday, July 27.
"If some people think that accession to the EU is an easy process, yielding positive results in a short period of time and is beneficial for us, I have bad news for them. To comply with EU standards, we have a long way to go."
Asked about whether Armenia will this time too scrap the deal with the EU as some circles fear pressure from Russia, Yesayan said "we go on the way we have outlined."
"The fact is that the agreement has been pre-signed and will be signed in November," Yesayan added.
Earlier, foreign minister Edward Nalbandian had confirmed that the Comprehensive and Enhanced Partnership Agreement between the EU and Armenia will be signed in November.