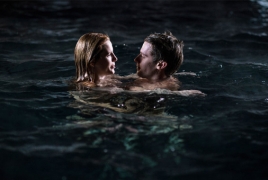 August 22, 2017 - 14:45 AMT
PanARMENIAN.Net - First look at upcoming romantic movie "Midnight Sun" has been unleashed and feature Bella Thorne and Patrick Schwarzenegger who are playing love interests in the movie which is based on 2006's Japanese film "Taiyo no Uta" starring YUI, AceShowbiz reports.
The new romantic film follows 17-year-old Katie Price (Bella), sheltered since childhood with a life-threatening sensitivity to sunlight. One night, she meets Charlie (Patrick), an ex-high school all-star athlete, whom she has secretly admired for years. She hides her condition from him as they fall in love with each other.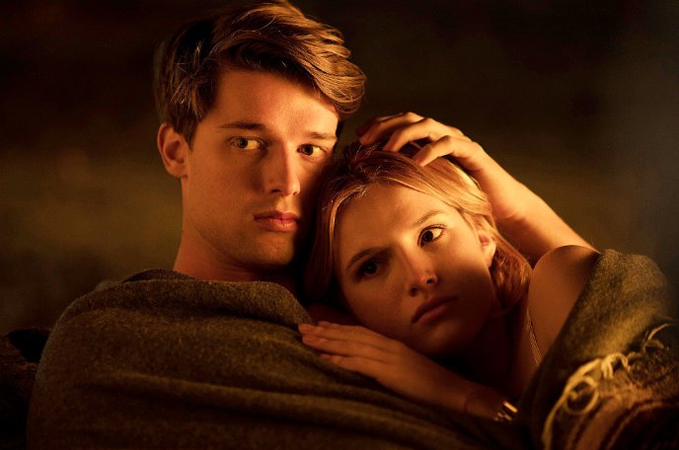 As seen in the first-look pics, Katie can only spend her time outside once the sun sets. She and Charlie are seen taking a romantic late night dip in the pool in one photo, looking at each other sweetly. Another photo shows the couple snuggling up in a blanket, while the last pic finds them seemingly looking up at the stars.
"Midnight Sun" is directed by Scott Speer, who is also best known for directing music videos like Paris Hilton's "Nothing in This World" and Blake Shelton's "She Wouldn't Be Gone". Written by Eric Kirsten, the film is scheduled to hit theaters across the nation next year on January 26. It also stars Rob Riggle as Katie's father named Jack and Quinn Shephard as Morgan.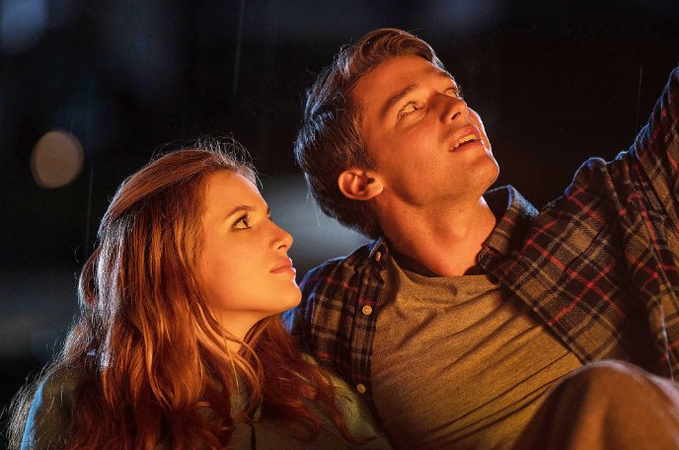 This is the first leading role for Patrick Schwarzenegger, who is the son of Arnold Schwarzenegger and Maria Shriver. He appeared on "Scream Queens" as Chad's (Glen Powell) younger brother, Thad. He recently starred in Matt Ogens' coming-of-age thriller "Go North" alongside Jacob Lofland and Sophie Kennedy Clark.
His other credits include 2012's "Stuck in Love" starring Lily Collins, 2013's comedy film "Grown Ups 2", 2015's "Scout's Guide to the Zombie Apocalypse" starring Tye Sheridan, and last year's "Dear Eleanor" starring Isabelle Fuhrman and Jessica Alba.