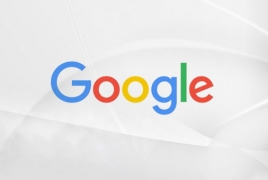 August 30, 2017 - 12:46 AMT
PanARMENIAN.Net - If you're a flexible kind of traveler, Google is releasing an update to search that might help save some money the next time you're flying somewhere. A new tab under Google's Flights search, called Flight Insights, now shows you tips to make your travel a little more cost-efficient, such as flying on a different day, landing in a different airport, or checking to see how airfares vary over time on a graph. These are features similar to what you'd find on aggregator sites like Kayak and Orbitz, but now Google is making them more visually easy to sort though, The Verge says.
For example, there's now a calendar view for you to check what fares look like if you fly in / out a few days before or after the date you originally searched for. You can also sort through price graphs for a weekly or monthly basis at hotels to see if you're getting a good rate for a particular time of year.
Google will also expand map view to show nearby airports that might help save on flight costs. This appears alongside an estimated travel time between various airports and your destination, so you can weigh out whether the savings are worth the distance.
The update arrives first on the mobile web; Google says desktop support is coming later this year.