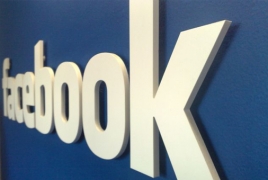 September 13, 2017 - 17:48 AMT
PanARMENIAN.Net - Facebook wants content creators to earn money, but not at the expense of the family-friendly social network it's built, or the integrity of its advertising clients. So on Wednesday, September 13, Facebook established formal rules for what kinds of content can't be monetized with Branded Content, Instant Articles, and mid-roll video Ad Breaks. These include depictions of death or incendiary social issues even as part of news or an awareness campaign, TechCrunch says.
Facebook also plans to give advertisers more transparency into who sees their campaigns and where so they know their brand isn't being placed next to disagreeable content.
In the coming months Facebook will begin showing pre-campaign analytics of which publishers are eligible to carry an advertiser's campaigns on their Instant Articles, News Feed videos, and off-site Audience Network inventory. That will start rolling out next week with full-lists available by Ocotober. And in the coming months, Facebook will provide post-campaign reporting on all the placements where ads were shown.
Finally, Facebook is taking more steps towards third-part verification against ad fraud. Facebook admits its been accused of "grading our own homework", VP of global marketing solutions Carolyn Everson writes.
That's after several scandals involving bugs messing up ad metrics reported to clients, and agency execs claiming video ad viewability rates are only 20% to 30%, well below industry benchmarks.