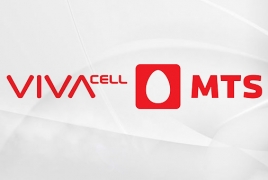 September 14, 2017 - 13:51 AMT
PanARMENIAN.Net - Microsoft Innovation Center Armenia in partnership with VivaCell-MTS organizes the local stage of the Seedstars international competition.
Armenia hosts the competition for the fourth time now, and more than 50 teams have submitted applications offering various innovative solutions. The analysis of startups shows that the IT sector of the country is developing in line with international trends.
Seedstars is of great interest to early-stage teams, as well as mature startups with certain seed funding attracted. Most of the startups have developed solutions with artificial intelligence and machine learning in diverse sectors, such as education, health care, fin-tech and e-commerce.
"Some startups have developed solutions in education to offer various methods and better experience for learning coding, which is also in line with trends of the international market. It is worth mentioning that some applicants offer solutions with AR/VR technologies. They can be quite competitive on the international market," said Artashes Vardanyan, the Director of Microsoft Innovation Center Armenia.
VivaCell-MTS, which is the general partner of the competition, provides continuous support for the development of local ICT sector.
"Assisting Seedstars, which is unique in its format, is in accordance with the commitment of VivaCell-MTS to support Armenia's long-term development through identifying the huge potential that the Armenian talented youth has, creating favorable conditions for them to develop their creativity as well as helping them overcome obstacles of competitive environment and fulfill their ideas," said VivaCell-MTS General Manager Ralph Yirikian.
The application process of Seedstars Yerevan is still open, and interested startups can apply through the webpage. The application deadline is September 19. The local stage of the competition is organized with the support of VivaCell-MTS and the Embassy of Switzerland in Armenia.