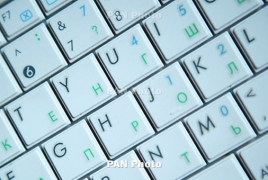 October 16, 2017 - 14:34 AMT
PanARMENIAN.Net - Armenia is a rising star of tech entrepreneurship targeting to be one of the top among next generation technology hubs, SmartGateVC is a Silicon Valley venture capital fund focusing Armenian startups in Artificial Intelligence (AI), Security, Internet of Things (IoT), Blockchain, said in a recent article.
According to SmartGateVC, Armenian tech is an opportunity to invest in a promising startup: it has a great team with reliable track record and a clear focus on succeeding globally.
"The Cold War left a heritage of leadership in chips design, defense electronics and nuclear energy. Modern educational programs launching in top universities, presence of multinational companies, and inspiring developments in setting up cutting edge research in fields of AI, quantum computing and other gives rise to a competitive talent pool," the article says.
"Armenia has retained a huge potential for technology development since 1950s, and is regarded as a hub for software development, industrial computing, electronics, and production of semiconductors."
Some key pillars differentiate Armenia on the international arena for technological development,SmartGateVC says.
The country boasts a unique education. Robotics labs are established in 15% of schools, and by 2020 all schools are expected to be equipped with such labs. Educational centers for software development and entrepreneurship skills initiated by IBM and Microsoft are hugely successful. Microsoft Innovation Center Armenia is selected as one of the top 3 out of 140 countries. Founder Institute's Yerevan chapter is in the process of launching. Chess is taught in Armenian schools from the 4th grade - Armenia ranks #3 for Chess grandmasters per capita.
The annual growth in tech has been 20-25% since 2005. 2016 was marked by 38.5% growth in tech sector, the article says.Engineering offices of Synopsys, National Instruments, Oracle, VMWare, Cisco, Mentor Graphics, Teamviewer, D-Link, and others are contributing to the development of highly tech intensive products.
Armenian engineers are highly technical and compete on quality. The general focus within the engineering community is on software, data, machine learning and hardware. The global diaspora network aids and reinforces the talent in Armenia by providing mentorship and access to international opportunities and connections.
Technical and business culture are the pillars of the nation's strengths: engineering has become the most in-demand major.