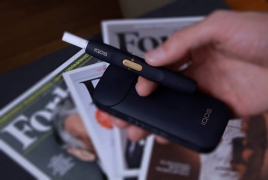 March 1, 2018 - 14:01 AMT
PanARMENIAN.Net - The Armenian affiliate of Philip Morris International (PMI) is launching the sales of its revolutionary smoke-free product IQOS in Armenia on Thursday, March 1.
As the first step, the trained staff of a comfortable IQOS pop-up located in Dalma Garden mall in Yerevan will offer guided trials to adult smokers, explain how the device works and advise on how they can switch to IQOS. Additional shop-in-shops will also be available in different stores of Yerevan later in a month.
IQOS uses a sophisticated electronic process that heats specially designed tobacco units just enough to generate flavorful vapor without burning them. IQOS offers an alternative way for adult smokers to enjoy tobacco without smoke or ash and with less smell compared to an ordinary cigarette.

IQOS was developed in the PMI's Center for Research & Development in Switzerland. The technology of IQOS is the result of over a decade of research. Since 2008, PMI has hired more than 430 experts and invested more than $4.5 billion to develop, substantiate and build manufacturing capacity for a wide portfolio of smoke-free products. PMI's research to date concludes that IQOS is likely to present less risk of harm for smokers who switch completely.
"There is no doubt that the greatest contribution the PMI can make to the society is to replace cigarettes with better alternatives. The decision to launch IQOS in Armenia reflects the uniqueness of Armenian people, their readiness to challenge the standard approach and their craving for innovation. We strongly believe that the IQOS launch followed by the establishment of an R&D facility in Armenia will highly contribute to our ambitious goal of designing a smoke-free future," said Natalia Mayorova, the Philip Morris Armenia General Manager.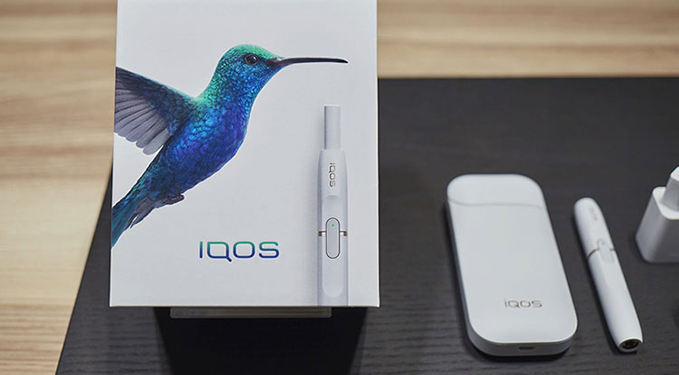 IQOS is already available in 38 markets including Japan, Italy, Switzerland, Ukraine, Russia, Canada, France and Germany. As of late January 2018, nearly 5 million adult consumers around the world have already stopped smoking and switched to IQOS, with approximately 10,000 smokers making the switch every day.