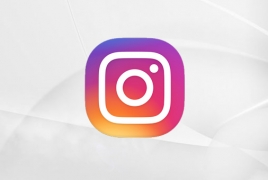 July 25, 2018 - 12:48 AMT
PanARMENIAN.Net - Almost-billionaire Kylie Jenner, who apparently can charge up to $1 million per Instagram post, has topped the 2018 Instagram Rich List, while her half sister, Armenian American reality TV star Kim Kardashian comes in the fourth with the potential to charge $720,000.
The potential for how much certain celebrities can make on social media is quite staggering – and a new study has revealed the extent to which this is the case, and which A-listers are able to charge more than others. Instagram-scheduling tool Hopper HQ has unveiled its annual Instagram Rich List – and you can probably guess which family dominates the top 10, Harper's Bazaar says.
Selena Gomez is the second with $800,000, Cristiano Ronaldo in third with $750,000 and Beyoncé in fifth. Kendall Jenner and Khloe Kardashian are on the 10th and 11th positions, respectively.
Although these figures might not necessarily be completely accurate – and influencers and brands will likely never disclose how much money really does change hands – it is certainly interesting to consider how valuable social media has become to the earning potential of some of today's biggest stars.