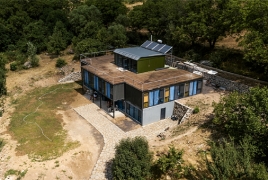 July 27, 2018 - 14:57 AMT
PanARMENIAN.Net - Armenia's Vayots Dzor province has inaugurated the country's very first container-hotel with some fresh architectural solutions, "green" philosophy and a vision to develop active tourism in the region.
The concept of the 10-room facility was based on recycling and reusing shipping containers, which has yielded an interesting project as a result. While various countries do have such practice, in Armenia the idea has been successfully implemented for the first time.
In a conversation with PanARMENIAN.Net , the founder of the hotel and ideas man Gevorg Gasparyan said he took inspiration for the construction of such a facility from abroad and decided to build it in the village of Yeghegis.
"The choice of location is somehow based on the fact that the gorge of Yeghegis is of great interest to hikers and active tourism lovers," Gasparyan said.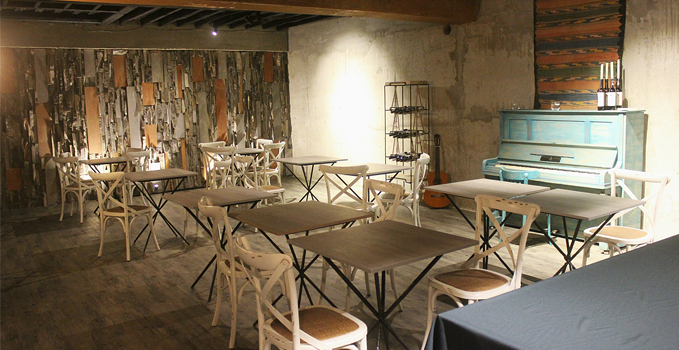 "Vayots Dzor province has a rich historical and cultural heritage, and tourists can spend several days here enjoying a variety of activities from classical and hiking tours to biking and Alpine skiing, based on the weather."
According to Gasparyan, the building of the hotel has a unique style with some out-of-the-box solutions and no elements of traditional architecture. It also serves as an impactful example of recycling experience
Only ecologically-friendly materials were used in the construction of Hotel Arevi (which basically means "sunny"), including various types of tuff for the interior design, wood, iron and glass, as well as heat and sound insulation materials.
Gasparyan also revealed that a bar will open atop the building in the near future.
Locals were recruited during construction and community involvement is still a key element of the project. The staff is comprised of residents of Yeghegis, while food is grown and farmed locally.