PanARMENIAN.Net - In an interview with PanARMENIAN.Net project manager Emilia Harutyunyan detailed the tasks solved by the center members, with the main objective to create an environment for successful conduction of training courses and scientific research, systematization of exchange programs and promotion of joint scientific projects.
"The Center started operating in 2011. It has five laboratories equipped with modern computers, including supercomputer PARAM 10000, a resource center and library with over 6000 IT books. The center offers courses both for students and private company employees, who want to improve their skills," she said.
According to Harutyunyan, over 230 short- and long-term courses taught by high geared Armenian and Indian specialists, as well as 69 seminars and contests have been organized by the center since 2011. These include software development, web-development, system administration, database management, multimedia design, IT project and business management. During the reporting period, over 2200 people attended the courses, while 1385 specialists participated in seminars.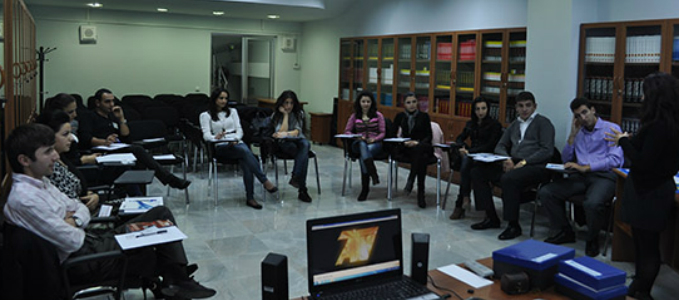 "Since 2013, the Center has been assisting in the organization of annual computer contest for school student "Vozni", where over 1200 students from Yerevan and provinces got an opportunity to test their knowledge and creativity. The Center aims to stimulate the interest about computer technologies and raise awareness among the school students," Harutyunyan says.
Besides training sources, the Center is engaged in R&D activities for fulfillment of various tasks, including geological research, digital weather forecast, air pollution measuring, water quality testing, development of satellite images, etc.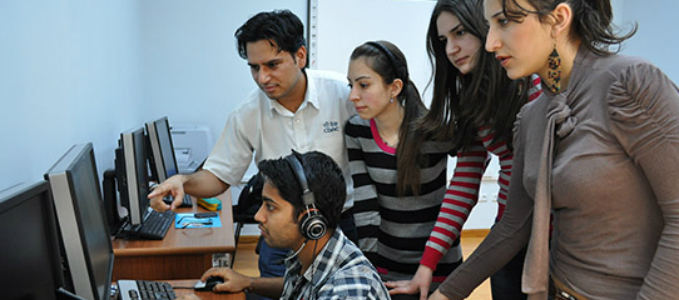 Currently, supercomputer PARAM 10000 is being used by Yerevan State University employees in the framework of RNA molecular modeling project. In addition, a complex molecule research with the software package Gaussian 09 is being jointly conducted with the YSU Chemistry Chair.
"The Center also organizes bilateral visits of Armenian and Indian experts for exchange of experience. Besides, we offer training courses in the provinces of Armenia. Thus, Web and Java programing courses were held in the town of Sisian, while web design school summer school operates for school students aged 13-18," Harutyunyan says.
The Center is closely cooperating with Armenian IT companies and other training centers in Armenia and abroad. It organizes joint events with the mLab ECA Regional Mobile Application Laboratory and the Enterprise Incubator Foundation (EIF).
"We also cooperate with banks and international organizations, offering various trainings for the employees. License exams of over 450 major companies, including Cisco, Oracle, Microsoft, VMware, IBM, CompTIA, EMC, HP, LPI and others, are already available," Harutyunyan said.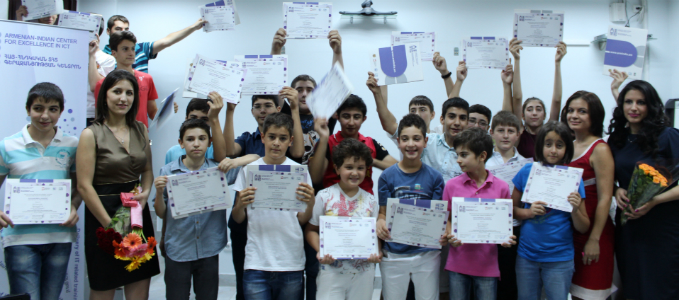 The Armenian-Indian Center of Excellence is a joint project of the Armenian and Indian governments implemented by the Enterprise Incubator Foundation and C-Dac Center.