PanARMENIAN.Net - The period between the 8th and 14th centuries is believed to be the golden age for Armenian carpet weaving. At that time Armenians carpets were exported to Arab and European countries, where they symbolized prosperity and wealth. Medieval Arab historians said that the word "խալի" (khali, or kali) originates from the name of Armenian Karin city, which was a center for craftsmen, specifically carpet weavers. According to Hrachia Adjarian and other researchers, the word "կարպետ" was adopted into European languages as "carpet" along with the export the Armenian rugs from Cilicia to Europe.
Armenian carpets appeared in Europe in 13th-14th centuries and attracted attention of Renaissance artists. These were depicted as a symbol of Christianity and as element of interior in the houses of wealthy people. In many works, carpets were shown not as a secondary detail but as an important element, which supplements the main composition, attaching special warmth and symbolism to the painting.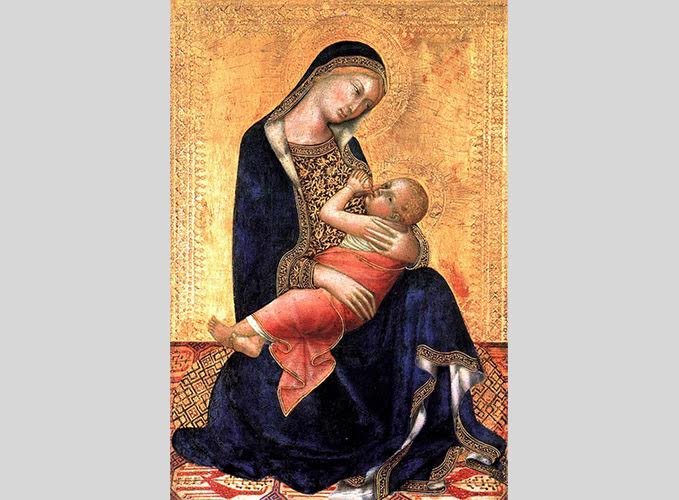 Lippo Memmi
Speaking about the Armenian rugs in the European medieval art, one important detail should be mentioned. Art critics generally use the term "Oriental carpet" to describe both Christian and Muslim rugs weaved in the Middle East and depicted in the works by Renaissance artists.
At the end of the 19th century, when oriental carpets aroused much interest in Europe and became a topic for scientific study, some German, American and Turk researchers introduced the term "Seljukian", "Anatolian", "Nomadic" to describe them. Although such an approach was harshly criticized in the second half of the 20th century, there are still cases when Armenian, Greek and Assyrian carpets are presented as Seljukian or Anatolian.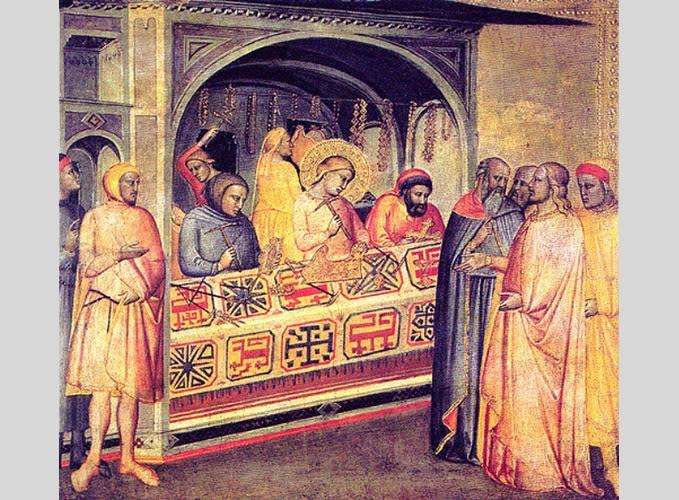 Taddeo Gaddi, St. Eloi
It's noteworthy that according to Austrian art historian Alois Riegl, after being brought to Italy and Holland, the special coloring of Armenian carpets influenced the European pictorial art on the whole.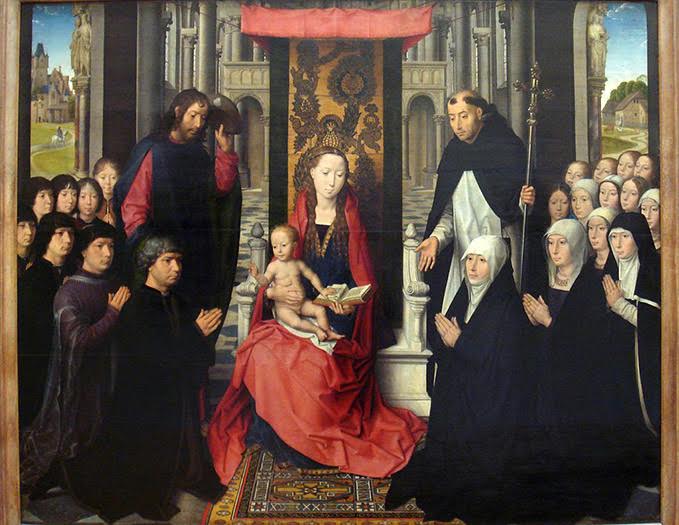 Hans Memling
Some types of Armenian carpets carry the names of Renaissance artists, who depicted them, e.g. "Holbein", "Memling", "Ghirlandaio", "Lotto".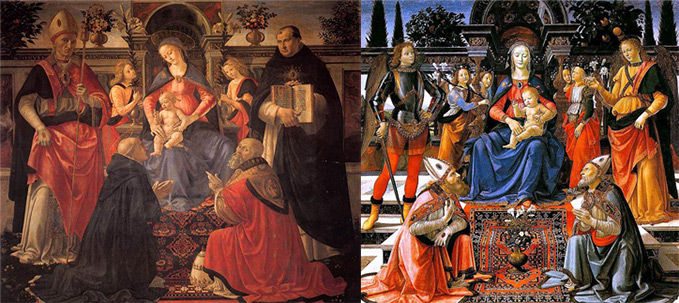 Domenico Ghirlandaio, St. Zenobius and St. Eustace before Madonna and Child, Madonna and Child Enthroned with Saints
Among the paintings created during the pre-Renaissance period (13th-14th centuries) are: "The Holy Cross" (unknown painter, about 1300, depicting a carpet presumably brought to Italy from Nakhijevan and Cilicia), Lippo Memmi's "Madonna and Child", Taddeo Gaddi's "Saint Eloi" (1930, Prado, Madrid).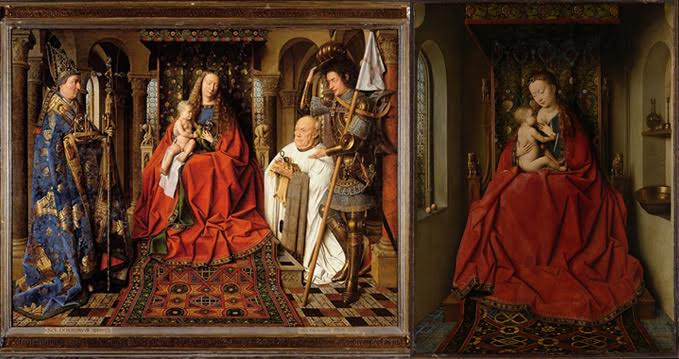 Jan van Eyck, The Virgin and Child with Canon van der Paele; Lucca Madonna
There are about 40 European paintings (1250-1455) where animals, birds and dragons are depicted on carpets, many of which are believed to be Armenian.