PanARMENIAN.Net - In the previous article, we told about some paintings created during the Pre-Renaissance and the Early Renaissance.
The artists of the Late Italian Renaissance (16th-17th centuries) followed the trend of depicting eastern carpets in their works; however, identification of some of them as Armenian presents a difficulty. Thus, correlating the characteristic features of the Armenian carpet weaving, as well as the art of Armenian miniature and khachkar carving, it becomes possible to make an analysis and identify certain carpets as Armenian.
It's worth noting that even though a carpet in a painting is definitely Armenian, it's often described as "Anatolian" or "Turkish". The fact is that all carpets created in Asia Minor were either influenced by the Armenian culture or just made by Armenian masters living there.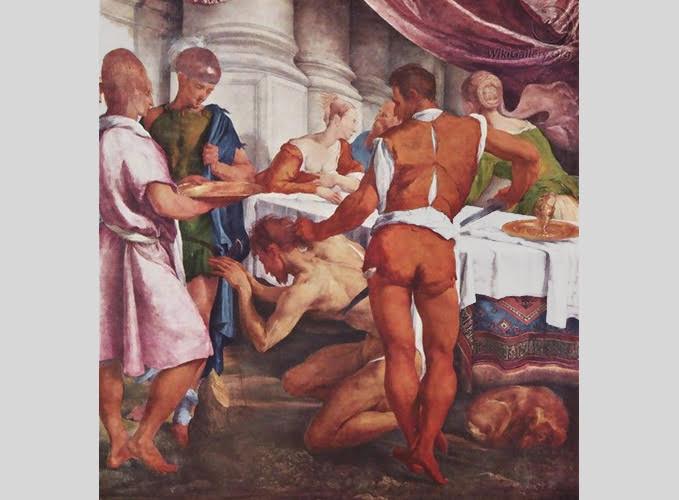 Jacopo Bassano, Execution of Hovhannes Mkrtich (1548)
In his book titled "Oriental Carpets: Their Iconology and Iconography from Earliest Times to the 18th Century", German art expert Volkmar Gantzhorn writes: "We can definitely say that Armenian carpets look like other oriental rugs. Upon completion of my study, I can conclude that the ornaments of all Oriental carpets emerged from few basic ornaments of the Armenian carpet weaving art in the 2nd-1st millennia BC."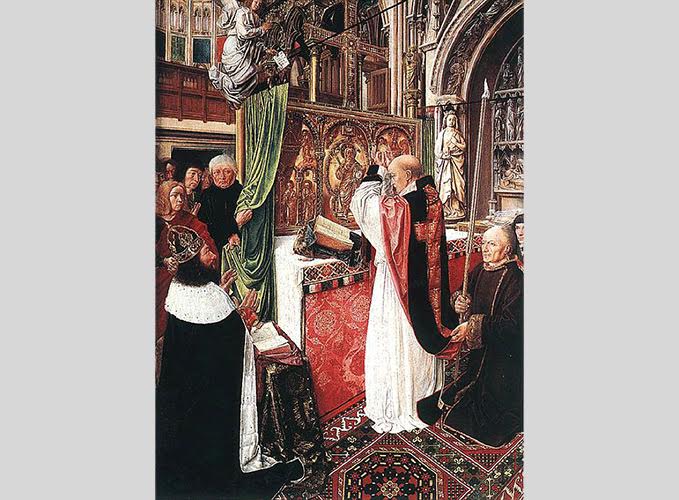 Master of Saint-Gilles, "Mass of Saint-Gilles" (1500)
During the Renaissance of the 16th century artists depicted Holbein carpets, a type of Ottoman carpets taking their name from Hans Holbein the Younger (German and Swiss artist and printmaker who worked in a Northern Renaissance style). These carpets are purely geometric and use a variety of arrangements of lozenges, crosses and octagonal motifs within the main field. The most famous of the paintings are "Madonna with Saint John the Baptist and Donatus" and "The Ambassadors" depicting French ambassador to England Jean de Dinteville.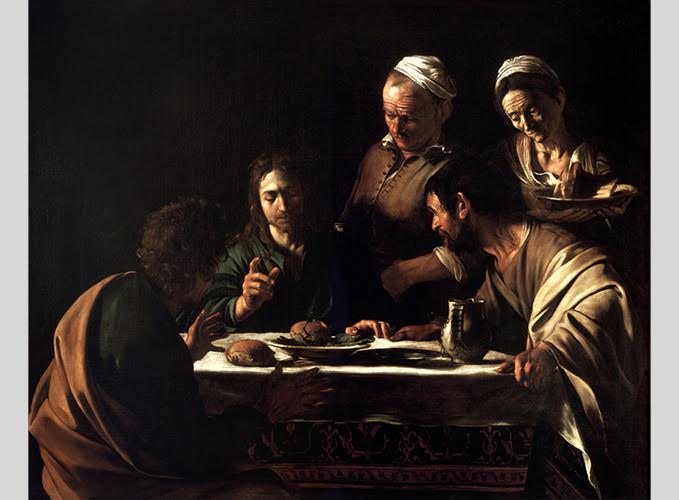 Caravaggio, The Supper at Emmaus (1606, Milan)
More depictions of Oriental carpets in Renaissance painting survive than actual carpets produced before the 17th century, though the number of these known has increased in recent decades. Therefore, comparative art-historical research has from its onset in the late 19th century relied on carpets represented in datable European paintings.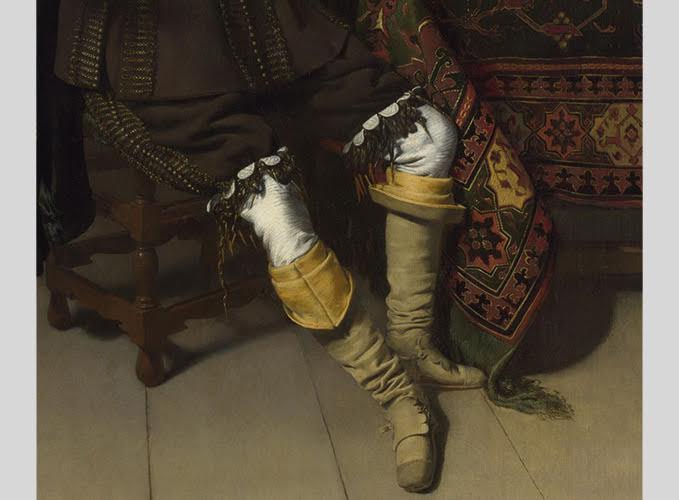 Thomas de Keyser, Constantijn Huygens and his assistant (extract)
According to Gantzhorn, the art of Armenian carpet weaving presented an exceptional opportunity for Christian iconography. In numerous paintings carpets were depicted as a decoration in Christian sacred places, e.g. a cover on the shrine, a tribune decoration, etc., thus emphasizing the importance of the venue.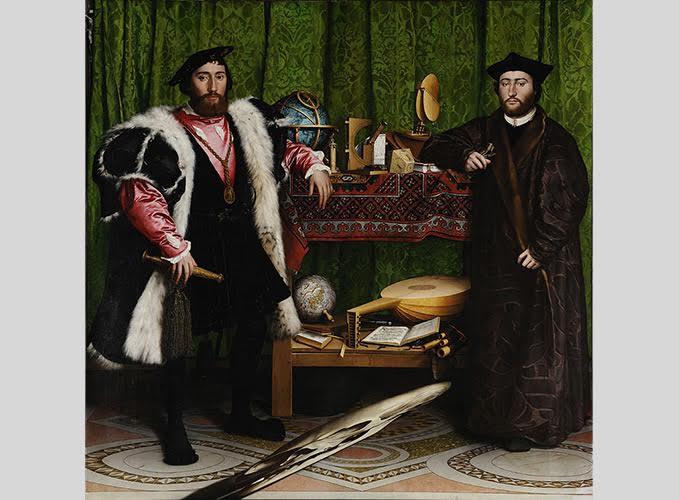 Hans Holbein the Younger, "The Ambassadors" (1533)
Depiction of carpets was also popular among the artists of the Dutch Golden Age, such as Jan Vermeer, Gerard ter Borch and others.
Literature:
Volkmar Gantzhorn, "Oriental Carpets: Their Iconology and Iconography from Earliest Times to the 18th Century", Armenian edition, Yerevan 2003
Lauren Arnold, The Carpet Index: Rethinking the Oriental Carpet in Early Renaissance Paintings, the Silk Road, 2014
Armenian carpets in western European paintings
Lauren Arnold, Carpet online Lecture 1-6