Armenian tourism objectives
The primary goal of the state tourism committee is the development of sustainable tourism that should be secured by economic factors (growth of national income, creation of job), preservation of natural resources and their reproduction, social and cultural stability, as well as uninterrupted intercultural dialogue that would stimulate Armenia's integration into world tourism industry along with maintenance of national identity.
Tourism also means financial flows provided by the increase of the number of tourists and the money they spend in the country. Besides, tourism should develop in rural communities. During a short-term visit, a tourist brings an income to Armenia, however, such visits should be continuous and embrace not only Yerevan but also provinces to produce the desired result.
Tourism is the linchpin of peace. For example, Bilbao [a city in northern Spain, the de facto capital of Basque Country], has been a conflict zone but the construction of Guggenheim Museum Bilbao designed by American architect Frank Gehry made the place a popular tourist attraction, thus securing peace.
Making Armenia recognizable through tourism
One of the committee's tasks is to make Armenia recognizable through tourism. It must become popular as a safe, stable and prosperous country but not as a country with tragic past. The latter is important in political lobbying but never in tourism industry.
If you search the Internet for Armenia, you will first see the information provided by the CIA, Wikipedia or diplomatic outposts. Search for Greece, on the contrary, delivers tourist destinations first. The problem is that we lack comprehensive information about Armenia as a tourist attraction and we are now working to fill the gap. There are already a website and pages presenting Armenia in social networks, while the Development Foundation of Armenia endorsed a program to bring together all the tools that will help present Armenia to tourists at its best. When the above-mentioned is ready for launch, we must push the information about Armenia's tourist attractions to top the search. Besides, MICE Armenia (meetings, incentives, conferences, and exhibitions) corporate website on corporate tourist will be initialized.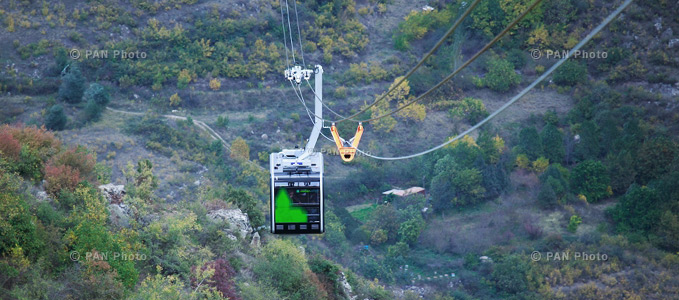 Pillars of tourism
Pressing problems demand quick solutions. In case with Armenia, achieving a good result doesn't mean the increase of the number of tourists only. I view tourism as a startup business, which needs right concept and investments. Our activity started with assessment of the situation; then we outlined the aspects that will serve as pillars for the Armenian tourism.
Implementation of institutional reform is the first of these pillars, as our tourism industry experiences serious problems. The bill implies submission of the bill on tourism, which will refer to travel agents, hotel and transport services, training and licensing of guides, as well as creation of an administrative register. It has already been developed and is now open for public discussion.
The second pillar is the coordination of market actors. Numerous international organizations launched activities in Armenia, implementing various programs in the field of tourism, however, there are no general achievements due to the lack of consolidation. For example, one organization carried out a project in a remote village, some time later another company launches a similar program in another village, completely unaware of the previous experience. As a state committee, we see our role in consolation of the industry. We are not a major travel agent, as some suppose, but a body that develops the tourism strategy and shows the directions to follow.
We will form a multiagency council to hold meetings aimed at coordination of activities of the ministries, their departments and even regional administrations. Besides, we have already formed a council of donors where all international organizations implementing programs in Armenia have gathered to share experience and plans. Meetings are held once in two months. There are plenty of interesting programs the results of which remain unseen due to the lack of awareness and PR campaigns. No one thought of further steps after offering a product. Some private companies called us to say that they have launched a business but don't know what to do next. They don't have either market specialist or PR manager, while their pages in social networks have about 200 likes.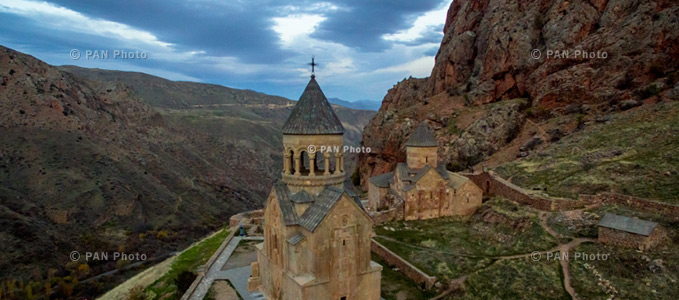 Diversifications of products and markets
Diversification of tourism products and markets is another pillar. Our goal is to attract more tourists, who will spend more and stay longer in Armenia. For example, going to Zvartnots, buying a ticket to see the site and getting back by car will take you about 2 hours. But if there would be a possibility to have a cup of coffee or tea, as it's practiced in many countries, you would stay longer. With infrastructure, people could spend the whole day walking around. Another example is Tatev Monastery. Besides getting there by the aerial tramway, ascending routes can be developed.
We do have all possibilities to attract tourists but can't present our rich culture properly, that's the problem. For diversification, we have chosen target markets for which we are attractive and available. However, marketing experience proves that the more territory you want to embrace for your campaign, the less you gain, in case you have insufficient financial means. That's why it's more expedient to initially focus attention on the nearest markets with the availability of direct communication and interest towards Armenian tourism products. This is Western Europe, Russia, Iran, Arab States of the Persian Gulf, Diaspora and, of course, home market.
This year, we are planning a deeper investigation of the Asian markets, specifically Japan and China, to choose the ways to gain their interest.
Brand Armenia
GK Tribe Global branding and naming consultancy, which specializes in creative strategy, naming, branding, package design, digital web design and more, has launched Brand Armenia, a project driven by original research that explores the ways and means to properly showcase Armenia and its people on the world stage. Brand doesn't mean just a logo and a motto. (In 2016, two slogans - Eternal Sun and Armenia, The Story Just Begins - were submitted to a working group at the Armenian Ministry of Economic Development and Investments.) Brand Armenia is all about changing this outworn narrative, so that today's Armenia can project itself as a modern, progressive nation with key cultural, social and business-friendly attributes that appeal to tourists and investors alike.
Besides, there is a Russian company that agreed to help Armenia create tourism brand free of charge.
Rural tourism
I think extreme tourism is more developed in Armenia that agrotourism, although the latter doesn't imply rural tourism only. A tourist gets acquainted not only with the everyday life of the local residents but also gets to know about traditions. Let's not forget that we have spent 70 years as a part of the Soviet Union that enforced a policy aimed to kill the sense of national identity. Many villages failed to preserve historical traditions, having adopted the soviet way of life. Possibly, it could still be interesting for a German tourist, but there is a serious problem of reanimating the national identity.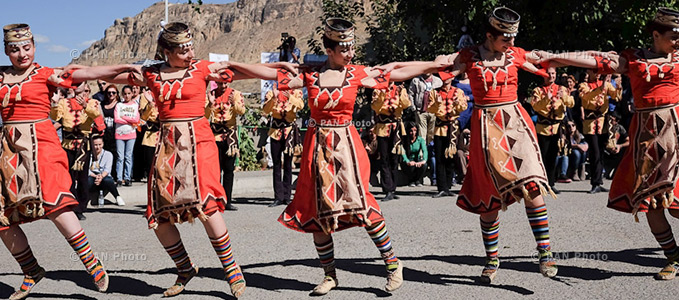 Every time I go to Tatev, I stay at a villager's. I woke up together with the family, drank coffee in the garden and picked apples from the tree. It's so interesting to talk to rural people but if this communication is not "spiced" with national traditions, the interest will be exhausted one day.
As an option of cooperation, an international organization can choose several families in villages and develop an interesting project for tourists. However, it's a long process. Human resources and training are essential in provinces so that the casual atmosphere becomes a little bit refined but doesn't lose its originality.
Adventure tourism
Associations of extreme tourism, mountaineering and hiking operate in Armenia. Almost all of them collaborate with travel agents. The only thing that remains is just a better PR campaign.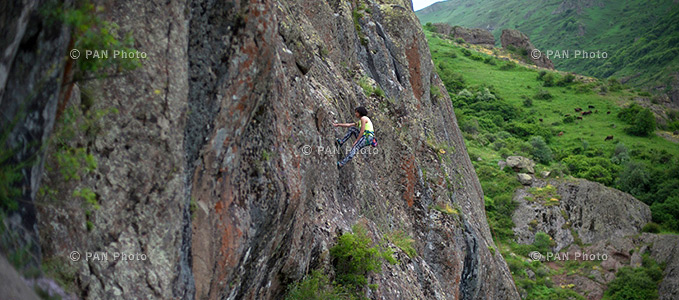 Making Ara Mount a tourist attraction
There is an interesting project to turn Ara Mount into a tourist attraction either in winter or in summer. The project, which will be submitted to investors, was developed back in 2007 and has not been implemented due to the lack of major investments. Meanwhile, no funds are needed for food and wine tourism. Besides being much spoken about, it's just a part of the general country tour that is represented as Armenia Uncovered.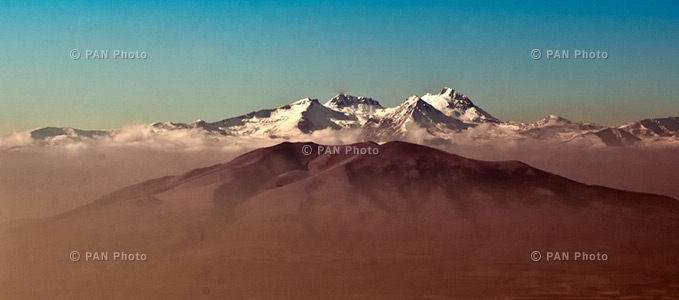 Combined tourism products
As I have mentioned before, touring across Armenia can be viewed as ecotourism if resources are used correctly. Speaking about ecotourism, people often imply hiking only. However, it's a huge system with human and natural factors, as preservation of natural and historical monuments is a very responsible job. According to 2013 statistical data, the age of tourists visiting Armenia was varying between 35 and 65. Thus, if you want younger visitors, you should think of what you can offer them: entertainment, sports, etc.
Living in a world of information, people want something new: to study the culture of another country, communicate with the locals, learn to cook national dishes or visit undeveloped sites. Our tourism system can transform into the solar system, where the sun is the main purpose of the visit, while the planets around it will be the other attractions included in the tour.
There is no need to say: "Come to our country only because it's ancient." This slogan will work for a limited number of tourists. At the same time, Armenia is not a country meant for mass tourism. It represents interest for those who are eager to learn something new, getting familiarized with the local culture. If you want a country with lots of entertainment, Armenia is not the one to choose. However, we do call on our visitors to come with children, as Armenia is an amazing and safe place for families. For the young generation, events like System of a Down concert are highly attractive. For the future, we plan to organize a festival of electronic DJs.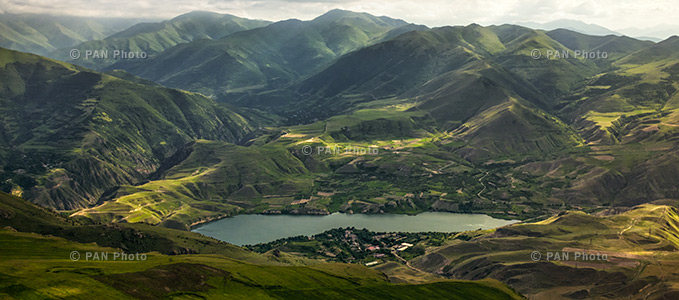 Tourists from Iran
We have organized presentations in 4 Iranian cities. Besides, Armenia for the first time participated in a travel exhibition in Tehran. This year, we offered a better arranged reception to the Iranian guests during Nowruz [the Iranian New Year], launching hotline and distributing booklets about Armenia's sights in the Persian language, installing road banners congratulating their New Year and organizing Nowruz-related events in Northern Avenue. Some tourism websites posted Persian-language information about events scheduled in Yerevan on those days.
Russian market
The new law that allows Russian citizens visiting Armenia with the national identity card has provided new opportunities. We are currently arranging events for media, travel agents and potential tourists in Moscow. Armenia is very attractive for the Russian market: it's not a long journey and the locals speak Russian. All we have to do is to raise public awareness.
Armenian-Georgian packages
There are tourist packages offering joint trips to Armenia and Georgia. In December 2016, we invited representatives of 15 Georgian travel agencies and media to make a tour that showed them quite a different Armenia. After that, a roundtable discussion was held for Armenian and Georgian travel agents to establish ties. A similar event will be soon held in Georgia. We, as a government body, can break the ice, but it's up to the private sector to secure this cooperation.
Development of infrastructures
Development of infrastructures should become an important part of tourism policy. According to a survey conducted in 2013, bad roads were the main reason for the visitors' discontent; however, the overwhelming majority of them return home pleased, as they attach importance to the human factor most of all. To improve the situation, we have already compiled a manual of road signs. There will be also guidebooks telling about the historical monuments and sights. We also mull formation of a working group to develop a system of road signs that will exclude any possibility of getting lost in the country. We are implementing an infrastructure development program together with the World Bank but there is still a human resource problem.
Responsible mining industry
In many countries with mature tourism infrastructure, mining industry is also developing. However, this activity demands high responsibility to minimize the impact on the environment.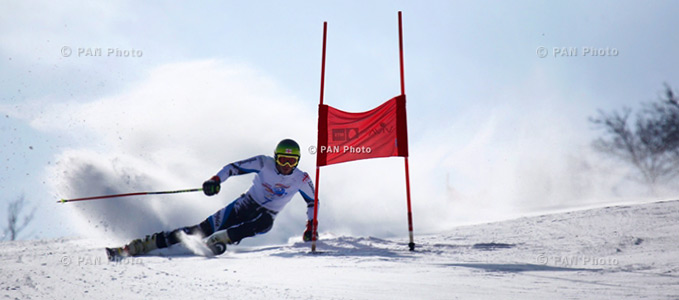 Seasonal tourism
Seasonality is certainly a big issue for tourism industry. There are no season requirements for medical or corporate tourism, but development of winter tourism demands huge infrastructure efforts. Winter in the mountains is extremely beautiful for the adventure tourism lovers; besides special New Year packages can be offered. These are all products that require proper coverage.
International cooperation
International cooperation is one of the basics of our policy. We collaborate with United Nations World Tourism Organization and a number of other international bodies. I have recently participated in a summit in Berlin, where it was spoken about Armenia's joining with Silk Road program. Besides, our department organized a meeting for the UNWTO associate members in October 2016.