On the sidelines of the championship, PanARMENIAN.Net talked to bodybuilder and fitness coach Levon Hovhannisyan, who finished as vice champion this year. During and after the event, the sportsman revealed interesting details about bodybuilding, its popularity in Armenia, training of the younger generation and financial issues.
The audience kept shouting out your name, irrelatively of who took the stage. How many years have you spent in fitness and specifically bodybuilding?
It's been 10 years already, although I am not very big compared to the other fellows.
How many times have you participated in bodybuilding championships?
I have been participating since 2007, missing two annual events during the years of military service. In Armenia, I finished third at the beach bodybuilding competition last year. As for international tournaments, I won bronze at the Black Sea Cup 2016.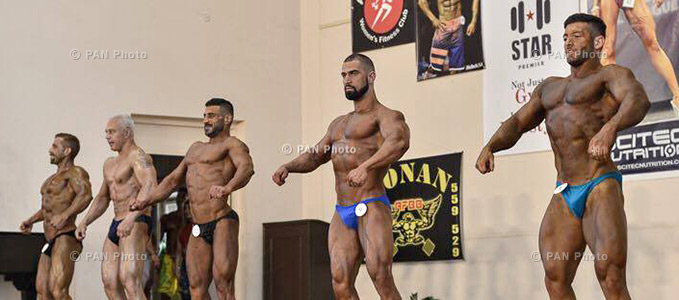 How much time did it take to train for the above-mentioned events?
5 months, of which 3 months were spent on gaining weight, or bulking, and 2 months on cutting, a period of time when the primary goal is losing fat, losing weight, getting leaner, or all of the above. Calorie intake is decreased and/or calorie expenditure is increased so that a caloric deficit is present to make the muscle tissue more visible.
People see how a bodybuilder looks but have no idea of the "price" paid for the perfect body. Please tell about the training process and specifically the money spent during this time.
I spent about $6,000 on the food and supplements during those 5 months. The sum was almost the same last year. On average, participants spend about $4,000-5,000 to prepare for the competition.
Is there any fund that could offer some cashback after the competition?
There is no prize fund in Armenia. I cover all the expenses by myself to show that my professional knowledge is sufficient to achieve good results. No money is returned after the tournament. Participation does cost much. I earn the money as a coach; besides, I have a contract with a major company, which also contributes to my financial well-being.
With no money returned, do such competitions open new doors like an offer to star in an advertisement?
It's possible but not guaranteed. Personally I just try to enjoy the process of competition, without any expectations.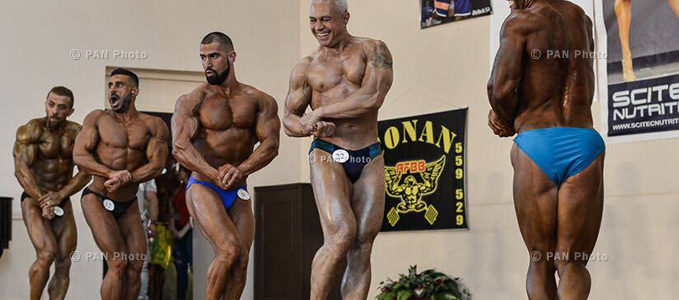 What opportunities does participation in such tournaments provide in foreign countries?
The professional level of such events is much higher abroad, and, consequently, the results are high too: ad offers from sports food producers, invitations to pose for magazine covers and give interviews. It's too early to speak of such possibilities in Armenia but I will work to change the situation.
Do you have time for other activities during the preparation for a regular competition?
Absolutely no. Training takes all the time and energy.
What about the physical resources? Is the damage to the health big?
In Armenia, people have little idea about bodybuilding. Few know how we work to hit the stage. Bulking and cutting are actually a big stress for the organism. Now, when the competition is over, I can confess that my kidneys and liver don't function properly. I have always said that professional sports has nothing to do with healthy living, although I know all the rules essential for healthy life. I comprehend the consequences my career of a bodybuilder is pregnant with. However, I should add that timely checkups and correct lifestyle can bring the damage to the minimum and even restore health.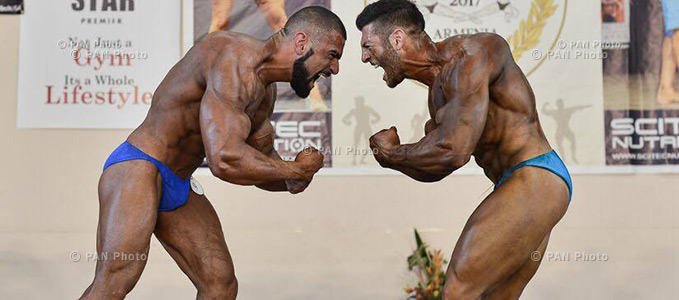 So, what did you gain from participation in competitions?
Psychological satisfaction. I am quite serious. If I missed the event I would not stop blaming myself. If you have a spirit of a warrior, you can't go against your nature, even if your relatives are opposed and some friends don't understand yours ambitions. If you enjoy doing something, it's yours and no one can deprive you of your favorite activity. Positive self-esteem helps achieve new heights.
You have spent a huge amount of money without any hope to get any sum back and damaged your health just for be awarded a medal and symbolic gifts. Was it worth your efforts?
A cool-headed and down-to-earth person would certainly say "no", but for me it's first of all a lifestyle. I love sports and earn money at the same time. If my trained body doesn't serve as a visual example for my clients, I will not achieve success.
Bodybuilding is criticized a lot. How do you react to this?
Criticism comes from insufficient awareness. On the one hand, it's not so bad, as the world of bodybuilding is corrupt and closed to ordinary people's eyes. It's also a science, where lack of proper knowledge can inflict a heavy blow on your health. There are so-called armchair critics, who give a tongue-lashing without any idea of what's really going on. I never take such people seriously. But there are also a lot of people, who congratulate and praise me after the competition, even if I am not pleased with the result. The second place, with absolutely objective judging, is not what I was striving for, but I must say that the winner, Mayis Torosyan, is a good bodybuilder and he deserved this victory. Artsakh's representative Hayk, who finished third, is also a charismatic athlete and I even wouldn't mind if he was declared vice champion instead of me.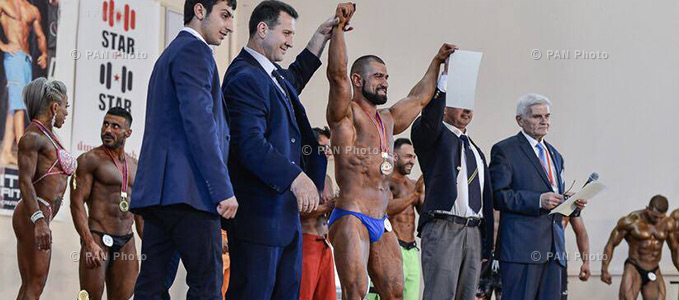 Becoming the vice champion, you have qualified for Black Sea Cup competition. Are you going to participate?
I have received the official invitation but I won't participate because of financial issues, although the management of the chain of gyms, as well as friends and relatives of mine voiced readiness to render financial support. And, leaving aside the money, I am not ready psychologically.
Does participation cost so much?
Actually no; about $200 is needed. I have already spent a lot, but even if I had the sum I would prefer to restore my health rather than take the stage again.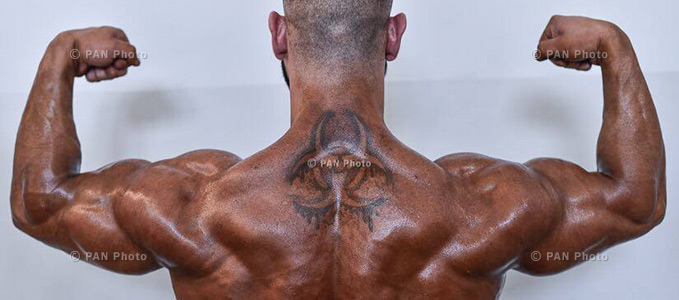 Please tell about your work as a coach. How many years have you been training people? Has the number of gym visitors increased during this period of time? And, finally, what's your advice to our readers?
I have been working as a coach for 4 years already and I can assure you that the number of people coming to the gym is growing month by month. My advice is to eat frequently, every 2,5 or 3 hours. Of course, it's not always convenient, especially for office workers, but there are still options. In developed countries, it's a usual practice when people have their containers with healthy food and eat their meals outside the office. It's much better than fast food, which can nothing but damage your health. I would also like to warn people against trusting coaches, who promise considerable weight loss in a short period of time, for example up to 20kg in a month. It's much more correct to lose weight slowly – about 3-5kg monthly – to achieve sustainable and lasting result