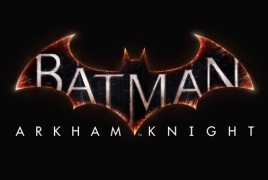 September 5, 2015 - 13:01 AMT
PanARMENIAN.Net - Publisher Warner Bros. and developer Rocksteady have finally released a patch for Batman: Arkham Knight's PC version, which smooths out some of the game-breaking issues that have plagued the title since its June 23 release, PC Magazine reports.
Some of the issues fixed, as noted by Warner Bros., include reduced frame rate hitches, optimizations for system memory and VRAM usage, improved performance on all GPUs (requires the latest drivers), more comprehensive in-game settings, fixed low-resolution texture bugs among other things.
"We would like to thank everyone for their patience and invaluable feedback. We'll provide ongoing updates here as they are made available. In the meantime, please enjoy the game with the latest patch," the notes read.
It is still unclear just when the game might get reversed, but it is likely a decision that remains in the hands of Warner Bros. The game's publisher voluntarily suspended the game's sales shortly after its now-disastrous launch on the PC. Warner Bros. even offered to let gamers get their money back if they were unhappy with Arkham Knight's status.