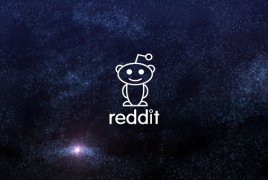 November 16, 2015 - 12:09 AMT
PanARMENIAN.Net - The Turkish government has officially blocked access to Reddit. Users first reported that they were unable to access the social media site, and the ban still appears to be in effect. It's not clear how long the block will remain in effect, the Verge reports.
An official government site confirms the ban with a generic message that reads, "After technical analysis and legal consideration ... administration measure has been taken for this website." The note is dated November 13.
According to the statement, Reddit was taken down under Turkey's controversial internet censorship law, known as Internet Law No. 5651. Under the law, Turkish Supreme Council for Telecommunications and IT (TIB) can ban websites and block internet content for a handful of reasons, including anything involved with pornography, prostitution, drugs, terrorism, illegal file sharing, sexual abuse of children, and "crimes against" Mustafa Atatürk, the first president of Turkey.
The TIB doesn't require court authorization to ban sites on these grounds, and it can do so even if it has just a "suspicion" that such activities are occurring.
The government further expanded its internet censorship powers last year, in a move that sparked protests in the streets of Istanbul and Ankara. Police were called in to end the protests with riot gear, rubber bullets, and tear gas.
Law 5651 was first passed in 2007, and it has since been used to ban sites as large as Twitter and YouTube. Both bans were eventually overturned by Turkish courts, but the government has set a dangerous precedent of trying to control what can and cannot be seen on the internet.