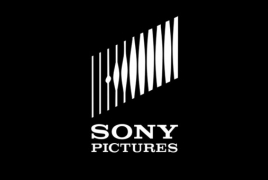 December 15, 2015 - 19:22 AMT
PanARMENIAN.Net - Sony Pictures has struck "Gold" in Spain, closing distribution rights to U.S., Latin America and Spain on "Oro" (Gold), an upcoming conquistador epic, which Sony Pictures Spain will co-produce, joining Spain's Atresmedia Cine and Apache Films, Variety reports.
Spain's Agustin Diaz Yanes ("Alatriste") is attached to direct, adapting a short story by Arturo Perez Reverte, Spain's bestselling historical novelist, on what weighs in as one of the Spanish-speaking world's most ambitious and biggest of upcoming movies. The Diaz Yanes-helmed "Alatriste," based on Reverte novels and starring Viggo Mortensen, kick-started the spate of Spanish blockbusters that has fired up Spanish movies' home market box office to record modern heights.
"Alatriste" turned on Spain's loss of empire, period adventure "Oro" (Gold), giving it larger immediate Latin America/U.S relevance, its conquest. Inspired by the expeditions of Lope de Aguirre and Vasco Nuñez de Balboa, it turns on a group of 16th century Spanish conquistadors and their epic trek into the depths of the Amazon jungle, in search of a mythical city rumored to be made completely of gold.
"Given Reverte's thrilling story, Yanes' skill and vision as a filmmaker, and the combined experience and passion of Apache Films and Atresmedia, 'Oro' is a great fit for Sony Espana," said Ivan Losada, Sony Pictures Spain managing director.
Reverte's fiction has been translated into 40-plus languages, sold above 15 million copies. Diaz Yanes' "Alatriste" punched $21.2 million at Spain's box office.
Apache Films was founded by Enrique Lopez-Lavigne, producer of over 30 titles, including Juan Antonio Bayona's "The Impossible," with Naomi Watts and Tom Holland, and his upcoming "A Monster Calls," starring Liam Neeson, as well as Juan Carlos Fresnadillo's "Intruders," with Clive Owen.
The film division of Spain's Atresmedia broadcast group, Atresmedia Cine credits include 2014's "Marshland," winner of the European Film Awards People's Choice Award in Berlin on Dec. 12 and Woody Allen's "Vicky Cristina Barcelona."