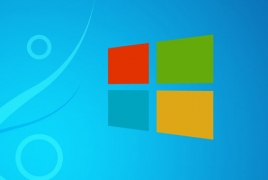 January 18, 2016 - 12:13 AMT
PanARMENIAN.Net - Microsoft has revealed that, from now on, newer processors from AMD, Intel and Qualcomm will require the current version of Windows to get enterprise support, Engadget reports.
Users will have to be choosy about existing processors, too. Microsoft is drafting a list of Skylake-based processors that it'll support with Windows 7 and 8.1, but that program will only last until July 17th, 2017. After that, the corporate crowd will have to upgrade to Windows 10 to get any help. At least some of the newest business PCs from Dell, HP and Lenovo are poised to make the cut, if you're wondering what's safe to buy.
The new policy will help Microsoft create "deep integration" between Windows and the latest hardware. You should see those newer PCs getting more out of Windows 10 in the future, then. However, it also conveniently helps Microsoft tackle one of its biggest problems: getting companies to update Windows. Many enterprise customers cling to old versions of Windows for as long as possible, to the point where PC makers sometimes offer those versions on brand new systems. This probably won't be an option in the future -- your employer will have to embrace the latest version of Windows if it wants shiny new gear.