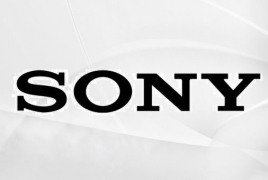 February 24, 2016 - 10:50 AMT
PanARMENIAN.Net - With just weeks to go before the first orders of the Oculus Rift and HTC Vive find their way into buyers' living rooms, Sony is sending out press invitations for a special event highlighting the PlayStation VR to be held on March 15 in San Francisco, TechCrunch reports.
The event is taking place during the 2016 Game Developers Conference and will begin at 2:00 PM PST followed by a few hours of demos. Last year, Sony used the conference event to give updates on its VR platform, which was then called "Project Morpheus."
Sony has yet to dial in on specifics but the company last referenced the first half of 2016 as a likely timeframe for the release of the headset. In terms of price, Bloomberg quoted Sony exec Andrew House as saying that the device would be priced as a "new gaming platform."
The PS4 is a major advantage to the headset in many ways because there are already 36 million VR-compatible PS4 consoles out in the wild right now, TechCrunch says. Sony also already has the benefit of controlling an ecosystem that console gamers have been fully invested in for decades.
Sony owning both the headset and the brains powering it will be a score for consumers who won't have to worry whether their specific rig can support the latest particularly demanding VR title. On the other hand, this will also be a limiting factor for developers really wanting to push the limits of the VR platform given the PS4's lack of upgradability, TechCrunch says.