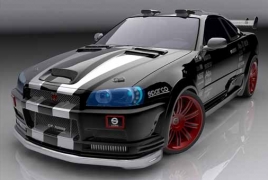 February 26, 2016 - 12:30 AMT
PanARMENIAN.Net - Nissan has disabled the official app for its Leaf electric cars over concerns that a software flaw left the vehicles open to hackers.
Security researcher Troy Hunt discovered the vulnerability and warned the Japanese automaker that hackers could use it to remotely drain a car's battery and get their hands on journey data, Digital Spy reports citing BBC News.
Hackers could theoretically monitor their target's location and drain their battery to leave them stranded miles from home. However, the glitch did not put lives at risk as it cannot by exploited while a car is in motion.
Nissan has denied that any of its electric vehicles pose a safety issue, but has admitted that its eNV200 electric vans were also vulnerable and disabled the app as a precautionary measure.
"We apologise for the disappointment caused to our Nissan Leaf and eNV200 customers who have enjoyed the benefits of our mobile apps," said Nissan in a statement.
"However, the quality and seamless operation of our products is paramount. We're looking forward to launching updated versions of our apps very soon."
The software flaw exists because the Leaf app was not configured to verify the driver's identity, only the vehicle's identification number, which is stencilled into its windscreen.
As these are relatively easy to obtain, hackers could potentially use them to gain remote access to a Leaf or Nissan electric van.
Hunt informed the car company about the glitch a month ago, but only when he published a blog about the problem did they respond.