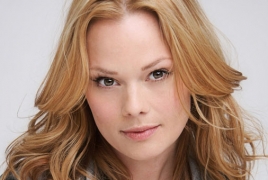 March 2, 2016 - 15:14 AMT
PanARMENIAN.Net - NBC's Cruel Intentions has cast is Reese Witherspoon, The Hollywood Reporter reveals.
Drop Dead Diva alum Kate Levering has been tapped to take on Witherspoon's role of Annette Hargrove in the network's drama pilot Cruel Intentions, The Hollywood Reporter has learned. Witherspoon, who has a production deal with ABC Studios and next stars in HBO limited series Big Little Lies, is not slated to participate in NBC's reboot and is executive producing a drama pilot for ABC this season.
NBC's Cruel Intentions picks up more than 15 years after the 1999 movie left off. The drama follows the beautiful and cunning Kathryn Merteuil (Sarah Michelle Gellar, reprising her role from the feature) as she vies for control of Valmont International as well as the soul of Bash Casey (Taylor John Smith), son of her brother, the late Sebastian Valmont, and Annette Hargrove Casey (Levering). Upon discovering his late father's legacy in a hidden journal, Bash is introduced to a world of sex, money, power and corruption he could never have imagined. Sophinia Brown will co-star.
Annette is described as beautiful, genuine, strong and a good Christian woman for whom life has not been easy. The character lives in the small town of Newton, with her 17-year-old son Bash and her husband, Trevor. Very close to Bash, with whom she has a warm, close, playful relationship, Annette is rocked by Trevor's sudden death and Bash's discovery that his biological father is the billionaire hotel magnate Sebastian Valmont (Ryan Phillippe in the movie), with whom Annette had a scandalous relationship when she was in high school. Annette's life starts to unravel when Bash goes to San Francisco to meet his birth family and Annette follows him, coming face to face with her nemesis, Kathryn, and dealing with the scandalous fallout of her husband's death.
For Levering, the role marks her TV follow-up to Lifetime's Drop Dead Diva, which ended its run in 2014. Her credits include Kevin Hill and episodes of Cashmere Mafia, Ghost Whisperer and NCIS: LA. She is repped by Forward Entertainment.
The small-screen sequel, which landed at NBC with a penalty attached in October, hails from Cruel Intentions writer-director Roger Kumble and producer Neal H. Moritz. They are joined by Lindsey Rosin and Jordan Ross, the duo behind the recent musical parody of the pic staged in Los Angeles. The pair's send-up at L.A.'s Rockwell Table & Stage in May attracted the film's four central stars, including Witherspoon, Phillippe, Gellar and Selma Blair. Kumble has remained in touch with Ross and Rosin after blessing the musical parody.
Kumble, Ross and Rosin will pen the script and executive produce the Sony Pictures Television project, with Kumble also attached to direct the pilot. The potential series hails from SPT-based Moritz and his Original Film banner. Moritz and Pavun Shetty also will exec produce. The movie, produced by SPT sibling Columbia Pictures, grossed $75 million on a $10.5 million budget.
Keep up with all the latest pickups, castings and eventual series orders with THR's handy guide to pilot season.