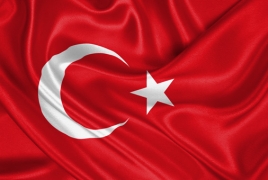 March 21, 2016 - 18:28 AMT
PanARMENIAN.Net - A 19th century Greek church in Turkey's Mugla province is set to become a cultural center, Ermenihaber.am reports citing Demokrathaber.net.
During renovation, an ancient cemetery and a huge number of human bones have been unearthed near the church.
The Greek population having left the settlement in 1932, the abandoned church has been used as a warehouse since 1970.
This is not the first time that Christian churches come to be used for various purposes in Turkey.
A historic Armenian church in the town of Turgutlu in Turkey's Manisa province is currently under repair to later serve as a center for education, culture and art. Before 2003, the church was used as a service building for the Turgutlu city hall.
In late February, a 300-year-old Armenian church was put up for sale in Turkey's Bursa for $1.5 million. Real estate agent Tayfun Ozengirler said the building in the Setbasi neighborhood was registered as a historical monument in 1986.
Bursa, the capital of the Ottoman Empire before the capture of Constantinople in 1453, was a center of Armenian culture, with the Armenian Patriarchate based in Setbasi before moving to Istanbul.
Another minority institution, the Armenian protestant church in Istanbul's Beyoglu district was turned into a reception hall.
The first and second floors of the building, which was built in 1850 and was in active use until 1922, served as a school and a church, respectively. The Beyoglu municipality declared the church a public domain in 1995.