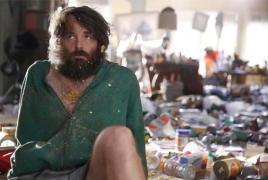 March 25, 2016 - 13:35 AMT
PanARMENIAN.Net - FOX is having another serving of "Brooklyn Nine-Nine" and "The Last Man on Earth". It was announced on Thursday, March 24 that both comedies have been renewed for the 2016-17 season, AceShowbiz reports.
"We're so proud of these comedies," Fox Entertainment President David Madden said in a statement. "Each has its own unique voice, but they both boast terrific ensembles with stand-out characters and, of course, phenomenal writing, which are the hallmarks of all great comedies."
He added, "We'd like to thank the executive producers, casts and crews of 'Brooklyn Nine-Nine' and 'The Last Man on Earth' for their tremendous work this season, and look forward to what's in store next year."
"Brooklyn", starring Andy Samberg, will end its third season on April 19. It has posted an average of 4 million viewers per episode throughout the season and a 1.9 in the key demo. The show will return with the episode "Paranoia" on Tuesday, March 29.
Meanwhile, the second season of "Last Man" so far averages 4.5 million viewers per episode and posts a 2.0 in the 18-49 year-old demo. The dramedy starring Will Forte will return from its brief break on Sunday, April 3 with "Fish in the Dish".