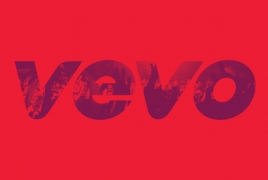 March 25, 2016 - 16:22 AMT
PanARMENIAN.Net - Last year, Vevo rolled out a new iOS app that let users pick their favorite artists as part of an onboarding process meant to give better customized music recommendations (it later brought the same experience to Android). But going through that onboarding process is a pretty big pain point if you're a fan of music even slightly outside the mainstream; you just won't likely find many bands or singers you care about, Engadget says.
A new update rolling out to the Android app (iOS will follow in the next week or so) tweaks the onboarding process so you'll get much more relevant results, regardless of what genres you're a fan of, Engadget reports.
The biggest change is that you'll start off picking your favorite genres, not artists. The expected options like pop, country, hip-hop, indie and so forth will all be shown to you, and once you pick your favorites there you can dive into picking specific artists.
Besides, Vevo can now link up with your Spotify, Twitter and YouTube accounts and automatically import the artists you follow on those platforms. That'll help you get better recommendations on Vevo and, according to Engadget, quickly have a profile filled out with music that you care about.