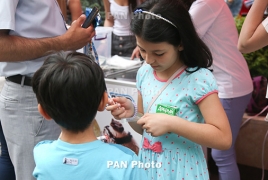 June 1, 2016 - 13:15 AMT
PanARMENIAN.Net - Coca-Cola Hellenic Bottling Company Armenia congratulated all children on their special day, pledging to continue supporting children-related events and initiatived in future.
Over the years the Company has been organizing a number of events on the International Children's Day, making the holiday even more special for the little ones.
"Apart from business activity, we have always prioritized our involvement in the life of the Armenian Community. Today, as usual, together with our partners we have organized a number of events to make this beautiful day more festive for children living both in Yerevan and the provinces," Sayyora Ayupova, General Manager of Coca-Cola Hellenic Armenia said.
A series of events launched on Sunday, May 29 with an open air children's concert and a special event with participation of famous cartoon characters. This charitable event was aimed at supporting children from vulnerable families.
On June 1, Coca-Cola Hellenic Armenia is participating in a number of other activities, organizing, in particular, giveaway of juice, candy and presents with several partnering supermarkets.
This year, as usual, the Company will support its long-term partner ORRAN charitable organization, providing soft drinks and juice for the special event organized for 200 kids. A concert and games await children at the park near the Municipality, prior to which, with the support of Coca-Cola Hellenic Armenia, they will receive treats of fruit juice and ice cream in the streets of Kentron district.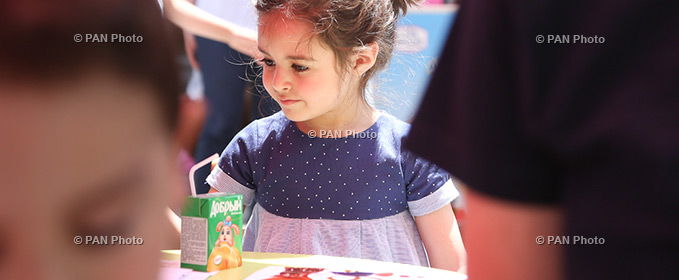 In addition to the events organized in the capital city, surprises await young inhabitants of the provinces as well. In Guy village of Armavir province, a festive outdoor event with clowns and cartoon characters, as well as candy and juices giveaway will be organized with the support of Coca-Cola Hellenic Armenia Company. Another celebration and a reception will be held in the town of Tsaghkadzor, where around 800 children from Yerevan and the provinces, aged 6-13, will participate in a dance festival.