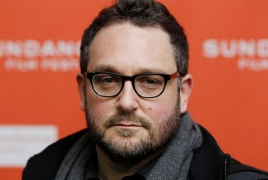 June 1, 2016 - 15:41 AMT
PanARMENIAN.Net - Colin Trevorrow's "The Book of Henry" has scored a prime awards season release date, Variety reports.
Focus Features will debut the picture in limited release on Sept. 16, 2016, and will expand the film the following weekend. It will go wide on Sept. 30, facing competition from the comedies "The Edge of Seventeen" and "Masterminds," horror film "Incarnate," the Tim Burton family film "Miss Peregrine's Home for Peculiar Children" and the Mark Wahlberg action drama "Deepwater Horizon."
"The Book of Henry," a drama about a single mother raising a child genius, marks Trevorrow's follow-up to the smash hit, "Jurassic World." Prior to landing on Isla Nublar, Trevorrow first turned heads with his Sundance hit, "Safety Not Guaranteed." Following the box office success of "Jurassic World," he has been entrusted with the keys to the "Star Wars" franchise and will direct "Episode IX" as his next project.
Oscar nominee Naomi Watts stars in "The Book of Henry," along with Jacob Tremblay and Jaeden Lieberher, the youthful "Room" and "Midnight Special" actors. Other cast members include comedian Sarah Silverman, Dean Norris ("Breaking Bad") and Lee Pace ("Guardians of the Galaxy"). Crime novelist Gregg Hurwitz wrote the screenplay.
Focus also has Oscar ambitions for "Loving," the story of the couple that challenged Virginia laws prohibiting interracial marriage. It premiered at Cannes and hits theaters on Nov. 4.