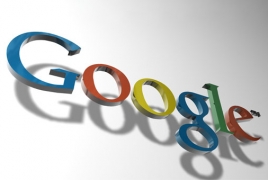 June 29, 2016 - 11:49 AMT
PanARMENIAN.Net - At Apple's WWDC two weeks ago, an app was unveiled which aims to make coding fun for all ages. Now, Google is following suit, Digital Spy said.
While both have an eye on the future, the approaches are different. Instead of offering a base-level system for users to learn their code on, Google's Project Bloks aims to teach without the assistance of computers.
The research project consists of three components: Base Boards, Pucks and the Brain Board. Pucks can be used to initialise any number of functions (on, off, turn, go, etc) and work by connecting to square Base Boards through sensors.
Those two components are given power and connectivity (Wi-Fi and Bluetooth) by hooking up to the larger Brain Board.
The approach is an attempt to inspire creation using programming on an open platform. Using the blocks, kids will be able to produce control mechanisms for tech such as robots and tablets.
"We believe that when children learn to code, they're not just learning how to program a computer - they're learning a new language for creative expression and are developing computational thinking: a skill set for solving problems of all kinds," said Google Creative Lab members Steve Vranakis and Jayme Goldstein in a blog post.
Project Bloks isn't available commercially, but educators can register for a chance to join the initiative.
For anyone else looking to be swept up by Silicon Valley, Project Bloks will be on display at the Exploratorium in San Francisco and at the Science Museum in London over the summer.