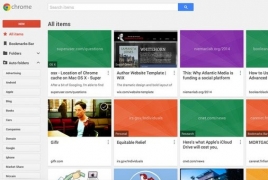 August 11, 2016 - 11:07 AMT
PanARMENIAN.Net - A couple of months ago, Apple delivered another nail into the interactive coffin of Adobe Flash by announcing it will kill off support for the plug-in with the macOS Sierra update, Digital Spy said.
Now, Google is making the same statement, leaving the Flash Player little hope for survival in the unrelenting online world.
The tech giant announced in a blog post that it will begin the switch-off in September, initially de-emphasising Flash before disabling by default. Chrome 53 will block Flash and Chrome 55 in December will make HTML5 the default.
What does this actually mean for our internet browsing, though?
Well, Google cites the HTML5 replacement as "lighter and faster" for loading websites and videos, while it's also known to be more power-friendly and more secure than Flash.
With these drawbacks plaguing our computers in recent years, it's no surprise the player will finally be dropped in favour of these massive improvements, Digital Spy said.