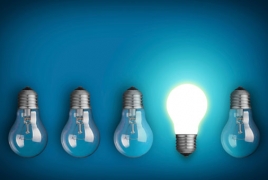 August 16, 2016 - 17:22 AMT
PanARMENIAN.Net - Armenia has climbed one spot in the Global Innovation Index to rank the 60th among 128 countries against the 61st spot last year, with Switzerland, Sweden and Great Britain ranking highest on the list.
The Global Innovation Index is an annual ranking of countries by their capacity for, and success in, innovation.
Armenia is the only economy in the region which outperforms relative to its GDP.
Mentioned among Armenia's strengths are ease of starting a business (5th spot overall), innovation efficiency ratio which is designed to assess the effectiveness of innovation systems and policies (15th), females employed with advanced degrees (24.7%, 5th spot overall) and other indicators.
On the other hand, lack of high- and medium-high-tech manufacturers, low number of graduates in science and engineering, expenditure on education are listed among the country's weaknesses.
Turkey ranks 42nd, Georgia – 64th, Azerbaijan – 85th, Iran – 78th, while Russia comes in 43rd.
Also, China has broken into the world's top 25 innovative economies for the first time this year, said the annual report by the UN's World Intellectual Property Organization (WIPO), INSEAD Business School and Cornell University.
Other emerging economies are climbing the list, like India, which soared to 66th place from 81st a year earlier.
According to the report, Yemen, Guinea and Togo are the least innovative countries in the world.