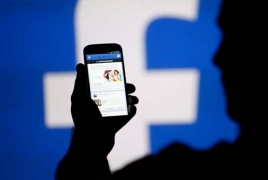 October 11, 2016 - 11:41 AMT
PanARMENIAN.Net - Facebook could soon become an actual part of your working day, as opposed to a cheeky glimpse when the boss isn't looking, Digital Spy said.
The social media giant has launched Workplace by Facebook at an event in London on Monday (October 10). Workplace is a work-based collaboration and chatroom platform, designed for the usual interactions with your colleagues, clients and agencies (via CNET).
Sadly, Workplace won't be linked to your personal account for the social network, so you will have to do actual work through it, Digital Spy reports.
The platform will have 90% of the standard Facebook features, like reactions and a News Feed, as well as high definition one-to-one video calling and conference audio calling.
"We already use tech to make our personal lives easier. It's high time that we put that same kind of power towards business," explained Nicola Mendelsohn, Facebook's vice president of Europe, the Middle East and Africa.
Workplace by Facebook was first unveiled under its original name of Facebook at Work in January 2015, and has been in beta testing for a year and a half with 1,000 companies already using it.
The new platform will cost $3 per user per month, which could go down to $1 if enough employees start to use it, and is available immediately to all companies worldwide.
Earlier this year, it was revealed that more than three-quarters of all workers use social media while at work, regardless of their employer's rules.