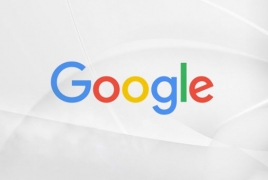 November 7, 2016 - 18:49 AMT
PanARMENIAN.Net - The U.S.election has been good business for Google, thanks in part to its localized ballot data and state voting guides. The search giant wrote that it will soon show election results directly in search after polls close, including "Presidential, Senatorial, Congressional, Gubernatorial races as well as state-level referenda and ballot propositions." It also revealed counties with the highest voter interest in key battleground states, based on the search query "where to vote," Engadget reports.
A lot of folks caught the election debates on the YouTube channels of Fox, NBC and other media outlets, instead of watching them on cable. Google has promised more of the same, saying you'll be able to tune in to NBC, PBS, MTV, Bloomberg, Telemundo and The Young Turks on YouTube to watch live, post-election coverage. The company has also been encouraging folks to participate via its #voteIRL campaign (Facebook will also remind 100 million eligible voters that it's election day). The latest #voteIRL YouTube video, features the POTUS himself encouraging you to go to the polls -- even though he's uncertain of what IRL even means.