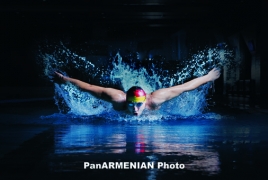 November 22, 2016 - 14:01 AMT
PanARMENIAN.Net - Amazon is exploring an ambitious push to infiltrate the last bastion of traditional pay-television: live sports, The Wall Street Journal reports.
In recent months, the e-commerce giant has been in talks with heavy hitters like the National Basketball Association, Major League Baseball and the National Football League for the rights to carry live games, according to people familiar with the matter. It also has talked with soccer, lacrosse and surfing leagues, the people said.
With at least some leagues, including the NBA, Amazon has floated the idea of creating an exclusive premium sports package available with its Amazon Prime program, though the details are unclear, the people said. Such a package could attract new members to the $99-a-year Prime program, as well as to a "skinny bundle" of live online channels that Amazon is pursuing.
An Amazon spokeswoman declined to comment on its sports efforts.
As part of their search, Amazon executives have approached traditional TV networks about game rights they aren't using. They have asked Univision Communications Inc. if it would consider producing and packaging the Mexican soccer league games that it doesn't air, one of the people said. And they have approached Walt Disney Co.'s ESPN and ONE World Sports, which carries niche sports like Russian hockey league matches, for leftover live games, other people said.
Other sporting leagues Amazon has talked with include the collegiate Atlantic Coast Conference, college-sports network Campus Insiders, sports website 120 Sports, the National Lacrosse League, Major League Lacrosse and the World Surf League, people said.
Amazon also is scouting abroad, amid a planned global video expansion. It paid $10,000 for a tender document to potentially bid on the popular Indian Premier League cricket games. And it is discussing licensing an international package of NBA games, a person familiar with the talks said.