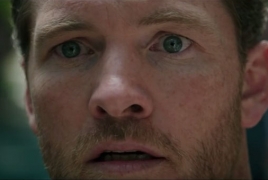 December 2, 2016 - 10:57 AMT
PanARMENIAN.Net - The first trailer for faith-based drama "The Shack" is here, featuring beautiful imaginary landscapes. It also sees Sam Worthington as Mackenzie Allen Phillip, a father who suffers from great depression after the abduction of his youngest daughter Missy (Amelie Eve) during a family vacation in a beach, AceShowbiz said.
One scene shows him receiving a letter from Papa (Octavia Spencer), which is his wife's name for God. "Where were you when I needed you?" he tearfully asks Papa, who wants to take his "pain away" and teach him how to move on with his life. "I never leave you. I never leave Missy," she replies.
Directed by Stuart Hazeldine from a script written by John Fusco, "The Shack" is scheduled to arrive in U.S. theaters on March 3, 2017. It's based on William P. Young's 2007 best-selling novel of the same name. The movie also stars Graham Greene, Radha Mitchell, Ryan Robbins and Tim McGraw, who also wrote and performed an original song for the movie with Faith Hill.
After the abduction and assumed death of his youngest daughter, Missy, Mack receives a letter and has the suspicion it's from God asking him to return to The Shack, where Missy may have been murdered. After contemplating it, he leaves his home to go to The Shack for the first time since Missy's accident and encounters what will change his life forever.