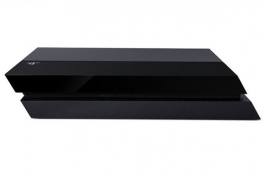 December 8, 2016 - 15:57 AMT
PanARMENIAN.Net - Sony has now sold more than 50 million PlayStation 4 consoles worldwide, the company announced, according to Polygon.
The figure represents PS4 sales to consumers — not units shipped to retailers — from the console's debut on Nov. 15, 2013, through Dec. 6. Included in the calculation are all three versions of the PS4: the original model, the current "slim" system and the PlayStation 4 Pro.
Sony launched the PS4 Pro, a new iteration of the console with upgraded hardware that supports 4K resolution, just under a month ago. The company replaced the launch model of the PS4 with a slimmed-down redesign in mid-September, and debuted the PlayStation VR headset in mid-October. Sony currently sells the PS4 in 122 countries and regions around the globe.
The PS4's latest sales milestone — up 25 percent over the 40 million units figure that Sony announced in late May — comes after what the company said was "the best ever Black Friday week in the history of PlayStation." (Sony's Black Friday week was the seven-day period from Monday, Nov. 21, through Sunday, Nov. 27.) There weren't many Black Friday deals on the brand-new PS4 Pro, but the 500 GB standard PS4 bundled with Uncharted 4: A Thief's End was widely available for $249.99, $50 off the regular price.
On the software side, the PS4's attach rate — the number of games sold per console — is growing. In May, when Sony announced sales of 40 million PS4 consoles, the company said it had sold 270.9 million copies of PS4 games at retail and digitally, for an attach rate of 6.77 games per system. As of Dec. 6, software sales totaled 369.6 million copies, bringing the attach rate up to 7.39.