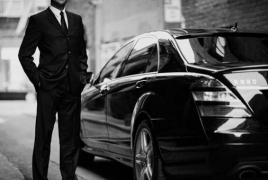 January 7, 2017 - 16:26 AMT
PanARMENIAN.Net - Questions about Uber's driver screening aren't about to go away any time soon. A Dallas woman is suing Uber and Honda after her ridesharing driver ran a red light, leading to a crash that left her paralyzed from the chest down. The lawsuit alleges that the parties involved (including the driver and the Odyssey minivan's owner) not only didn't provide adequate safety, but let the driver operate the vehicle without insurance. He had also been arrested for drug and gambling charges that should have been red flags, according to the suit, Engdget said.
Uber's background checks across the U.S. primarily focus on screening out crimes that would directly affect passenger safety, such as reckless driving, sexual assault or violence. The driver's charges wouldn't have been considered as a result. Drivers automatically receive commercial insurance when they're working, though, so the claim that the driver wasn't insured might not hold up.
It won't be surprising if Uber presses for a settlement, Engadget said. The company has historically preferred payouts to fighting screening-related cases in court -- like many companies, it would rather not deal with the negative publicity and other ramifications of a prolonged legal battle. The question: will Uber see a need to reevaluate its policies after this incident? It's difficult to completely prevent crashes like this, but there are concerns that Uber could have done better, Engadget said.